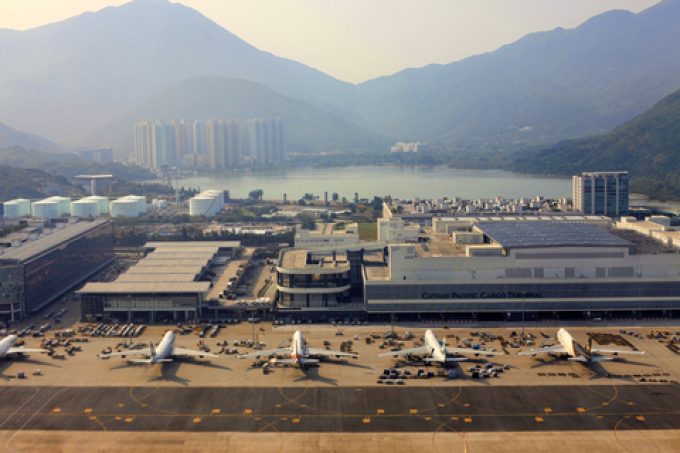 Asia Pacific airlines saw a double-digit drop in air cargo volumes last month, and forwarders expect only a modest uptick in Q4.
According to the Association of Asia Pacific Airlines (AAPA), year-on-year international air cargo demand dropped 10.4% in September, measured in freight tonne km (FTK), while cargo capacity expanded 5.9%. As a result, the average load factor was down 11.4 percentage points, to 64%.
AAPA said cargo markets remained under pressure due to depressed business and consumer confidence levels.
Director general Subhas Menon added: "The outlook for the cargo market remains subdued in the near term. Overall, the region's airlines continue to face a challenging operating environment, with costs under pressure as a result of high fuel prices and weak local currencies."
While airfreight rates in Asia have been dropping in recent months, there was a "short-lived price increase in the first half of October", due to cancelled flights from China during Golden Week and high demand for e-commerce cargo, according to Taiwanese forwarder Dimerco.
In its October freight update for Asia Pacific, it said: "With a reduction in shipment volume in the South-east Asia market, airlines are now willing to negotiate prices on high-quantity shipments and offer special ad-hoc rates for some outbound shipments from countries such as Indonesia and Thailand."
Furthermore, Dimerco said, US volumes showed "a continued weak trend with no signs of a peak season spike".
But it added: "However, if inventories become sufficiently low and consumer demand strengthens, a late season spike may still be possible. As of now, rates and volumes continue to drop."
Scan Global Logistics took a similarly cautious outlook in its October advisory, noting the "sudden slump in demand" had left air cargo carriers in "limbo".
SGL explained: "With many companies applying a strict cost focus amid rising inflation levels, airfreight – being the most expensive transport mode – has taken its fair share of the brunt caused by fading demand."
Indeed, high inventory levels have led to reduced volumes, primarily impacting the "blockbuster" trades from Asia to Europe and Asia to US, SGL noted.
One exception is Asia Pacific to Australia, SGL added, where pressure on capacity remained higher than in other markets.
"With this said, expectation remains that the traditional Q4 peak season will not materialise and, if it does, there'll only be a modest increase in volumes," the forwarder said.