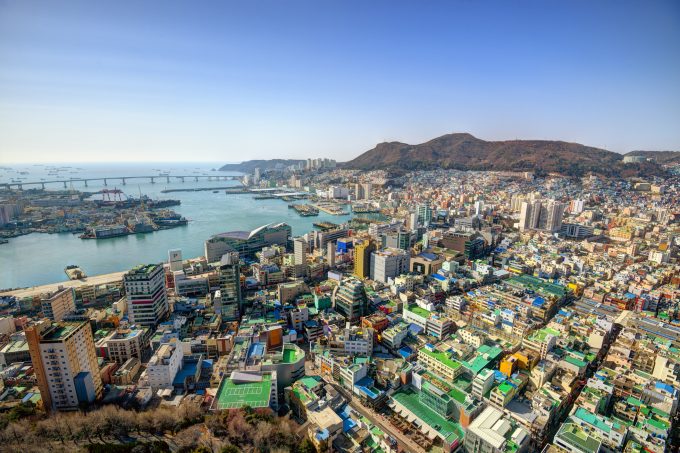 Hanjin Shipping has received bankruptcy court approval to sell assets, including its largest trade route, between Asia and North America.
It is the latest development in the embarrassing demise of the South Korean carrier that has left the nation in shock and the country's largest port at Busan with a potential huge loss of box throughput.
However Busan Port Authority contacts told The Loadstar they are optimistic there won't be an appreciable loss of throughput, as other carriers have quickly stepped in to fill the void.
But other sources said rates from Busan had risen significantly as a consequence.
A spokesman for the Seoul Central District Court said yesterday the carrier's assets would be sold to meet creditors' claims. These are being collated and must be submitted by 25 October.
According to its court filing, Hanjin had debts of $5.4bn at the end of June, but this seems likely to have increased after costs associated with charter party and container lease contract defaults are added.
Shipowners face significant costs for the return of their ships, while unpaid bunker fuel bills will be substantial, as could lessor claims for repositioning equipment.
Many other service providers remain unpaid and legal costs to protect the interests of creditors could add a third to the debt, according to one shipping lawyer.
Hanjin will receive letters of intent concerning the assets sale by 28 October, but declined to comment on asking prices or interested parties.
The court spokesman said the potential sale would include manpower systems, five containerships and 10 overseas businesses.
When Hanjin entered receivership the carrier had an 8.4% market share of the transpacific tradelane and 17.8% of the South Korea to US route, with companies such as LG and Samsung shipping sending 20% and 40% respectively of their exports with the carrier.
However, it could be argued that Hanjin does not have much of value to sell, other than its port investments.
Tradelane market share has now been taken by other carriers, including compatriot Hyundai Merchant Marine (HMM), which launched an additional service to target Hanjin shippers.
And there is no "good will" to sell after the carrier "abandoned customers" by seeking court protection from creditors, and its manpower systems might also be of little value after the line's failure.
Details of the five containerships involved have not been disclosed, but if they are panamaxes their value might be limited to scrap.
There are no details of the "10 overseas businesses", but it is assumed that they are regional offices in the US, and their value would depend on whether they are owned or leased.
Like many container terminals around the world, Busan and Hanjin's local, Newport, have stack after stack of blue Hanjin containers awaiting retrieval.
But one container leasing surveyor in Busan told The Loadstar some container owners may decide to abandon empty equipment if the cost of restitution and depot or terminal pickup charges were higher than 75% of the book value of the box.