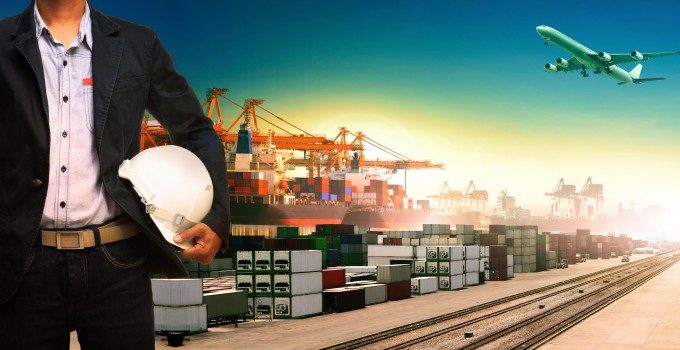 The fate of Cargolux could be decided tomorrow. The new Luxembourg government today considers the proposal from Henan Civil Aviation Development & Investment Co (HNCA), and is expected to receive a report from an advisor recommending the sale to the coalition (see the latest, here.)
And Robert Song, senior advisor to the Henan government and strategist for HNCA on the Cargolux share acquisition, arrived in Europe last weekend to extol the benefits of the proposal.
Henan Province, in central China, (in yellow on map below), boasts Zhengzhou Airport, soon to become Zhengzhou Aerotropolis. It serves a Foxconn factory reportedly responsible for some 50% of the world's iPhone production, and it is the hub for Henan Airlines, a focus for China Southern and Shenzhen Airlines and currently has freighter services from Cathay Pacific, Air China Cargo, China Airlines, AirBridgeCargo and UPS.
Cargolux does not currently fly there.
In an interview with The Loadstar, Mr Song, who left AirBridgeCargo (ABC) in "a decision mutually agreed" in September last year as vp Asia and Pacific region, promised he could help European exporters develop their business in China.
"It's a hard market to crack, but I can do it for you. I'll do the Customs, sort the end-to-end delivery in a day at a low cost. What is driving the business in Zhengzhou is the potential for imports.
"China needs a domestic distribution hub," he explained. "There are only two cities that can do domestic distribution by road to 95% of the population within a day – Zhengzhou and Wuhan – and the central government has decided the logistics hub should be Zhengzhou. "
When the central government is behind a plan, it happens, he added. "I wouldn't bet against the Chinese government."
Indeed, in March this year, the state ratified the 2013-2025 plan to create an "airport-based economy" in Zhengzhou, during which time the "Experimental zone" will become a "Mega-hub".
"It will be like Dubai," said Mr Song. "It will be built from nothing."
There are, however, several concerns about this argument. Whatever the future, airlines are currently relying on exports from China, not imports. In the first nine months of last year, Zhengzhou Airport had 130m tonnes of freight, compared with 2.9bn in Shanghai Pudong.
Shanghai has itself just launched a free-trade zone, implying it does not plan to give up its logistics hub crown just yet. And with the final plans for Zhengzhou's development not set until 2025, and Cargolux required to fly there as soon as any deal is done, it could be a long, and unprofitable, wait for volumes.
In the meantime, Henan's plans to boost tourism and to create a passenger rail hub mean it is likely that more passenger airlines – and thus belly capacity – will fill the market and take the competitive edge from freighter operators struggling on razor-thin margins.
Mr Song argued: "If you invest in an airline to make money, forget it. You don't make money in the air, but on the ground. That's where the profit is." But, he added: "ABC was full from day one we began flying to Zhengzhou, and that was before Foxconn."
Henan province, which has not made clear why it needs to tie a foreign airline to its airport, is also focusing on land connections with Europe, following successful rail services between Germany and northern China. It plans to rely on the Eurasia landbridge to strengthen international ties and to feed its inland dry port, which is likely to accommodate the central government's major agricultural plans for the region – all bypassing the need for air cargo.
Another concern is the Chinese carriers. What is to stop the state-owned big three from forcing or pricing out Cargolux, even if it had a 35% local-government-owned share? The fate of Jade International, the first Chinese cargo carrier with foreign shareholders, is well documented.
And Mr Song admitted that HNCA already had invested in a joint-venture with China Southern.
"Yes, we could develop freight through CSA, not necessarily go overseas. But Cargolux has a certain value – it has better aircraft utilisation than anyone else and Luxembourg has a great airport."
It may be a great airport, but Cargolux's main disadvantage in Europe is its hub. It trucks much of its traffic to Luxembourg, already setting itself at a price disadvantage to other carriers.
One senior air cargo source told The Loadstar: "If there is one thing that is certain for an all-cargo airline, it is that flexibility and the ability to move your fleet at the drop of a hat is the only business case that ensures a profitable operation.
"Despite all the odds, Cargolux has successfully developed the business case of air cargo from a non-central European hub. This has meant a lot of management effort and capital expended over many years to convince the market that although it does not land in Frankfurt or Amsterdam, you can trust the efficiency of the airline to deliver as promised.
"But this comes at a tremendous additional cost; trucking to and from Luxembourg is not cheap, and it adds time, and that also is factored into what the client is willing to pay. Why would you want to commit the airline to the same disadvantages in Asia?"
He added: "Freight forwarders and shipper preferences dictate where cargo flows are handled, not airports and not airlines. And forwarders will not accept a further delay in China, as Cargolux will be forced to truck from those markets as well."
Several senior freight forwarders have admitted to concerns over the possible sale to HNCA, while Luxembourg's unions are against it, and have already moved to delay negotiations. Management, meanwhile, is said to be split.
But Mr Song, who himself could find a leading place on the management team of Cargolux, said the union fears were unfounded.
"The unions are worried abut jobs shifting. Henan is a populous province with 100m people. Why would its government spend $200m-plus just to try to get a few hundred jobs? And the guys at Cargolux keep those aircraft flying 15 hours-plus per day – they've got great value. And this could open up other opportunities.
"It's a good company, which is looking for a shareholder. It is reputable, has a proven track record and is one of the best operators you can find."
Other bidders appear to think so too and Mr Song acknowledged there were other bids "on the table". "I don't think anyone is going to give up a good investment opportunity."
HNCA's bid, however, seems to be in the lead. One senior source told The Loadstar: "Poor Cargolux – killed by greed and a government that knows nothing about air cargo, or it would stop this."