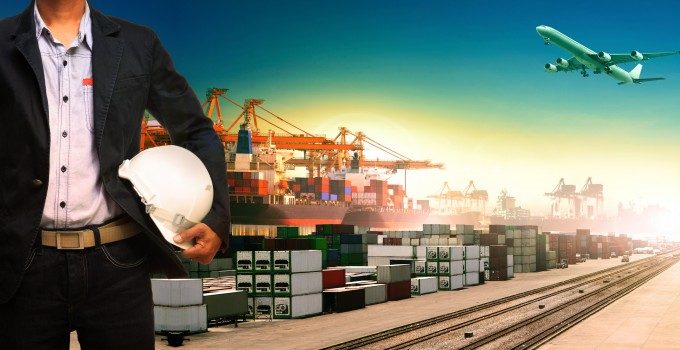 "I expect 2019 to be rather more of a challenge," said Richard Forson, chief executive and president of Cargolux, which this week released record results for 2018. 
Cargolux's figures are not particularly transparent, but Mr Forson told The Loadstar that, while he was unable yet to discuss net debt, cash flow had improved. 
"Our cash position at the end of the year significantly improved from 2017, and unrestricted cash reserves are now $528m, up from $348m at the end of 2017. 
"But in this cyclical industry, you need to have those resources available." 
The carrier has also reduced its liabilities, and has seen its operating margin improve each year from 2016, while its insolvency ratio has improved. However, while net profits after tax improved by some 73% in 2018, that was on the back of flat tonnage – "but our revenues were significantly better", he said. 
He added: "From a balance sheet perspective, the organisation is in a much stronger position than it's ever been." 
Cargolux's fortunes over the past decade have been mixed and, although after a $35m loss in 2012 it has made a profit each year since, the next two years were slight, with 2016 making just $3m. It was at this point Mr Forson began implementing new revenue management systems, which he said were now starting to "bear fruit".   
"Our system looks at demand; where the network can optimise; allocations; are we in line with market yields? All of those measures are now in place, altough we fine tune it every year. 
"Our ongoing issue is to be able to continue to generate positive value in these challenging times." 
What Cargolux wouldn't do, he said, was allow a softening market to encourage the carrier to chase market share. 
"We saw quite significant demand in the market in 2017 and 2018, and we see a softening in 2019. We are acutely aware of what's taking place. But I won't drop prices to get tonnage – the business must be sustainable." 
Thus he is considering new strategies and sees the carrier's key advantage as its fleet of 747Fs, which last year enjoyed excellent returns from charter operations. 
"Our core business is as a scheduled cargo carrier for forwarders, but we are looking at ACMI and working with partners to see what synergies can be found. 
"Lots of combination carriers have no freighters on order, so we expect the number of widebody freighters in service to decline. 747Fs in particular will be quite an asset. It will depend on other products – maybe Boeing will bring out a 777XF, but at the moment it's just the 777F, and that is complementary to the 747. A certain amount of freight will always move on 747s. 
"Other carriers may be looking at maindeck capacity, but not wanting to invest themselves. We already provide bridging capacity to other airlines, when their aircraft are undergoing maintenance."
He says he's not worried about rivals also being customers – a challenge carriers like Atlas have managed well. 
"You can always take the view that if you don't offer them capacity, someone else will," said Mr Forson.  
That is for the future; for now, however, other projects such as the once much-vaunted joint-venture Chinese cargo airline are very much on hold, "depending on the economy going forward". But China is "still going very well for us as Cargolux". 
Initial concerns about the carrier's decision to set up a hub in Zhengzhou (CG0) following Chinese investment, appear to be unfounded, and Cargolux appears to have sufficient autonomy to manage its network as it pleases. While CGO is its biggest hub outside Luxembourg, it actually has more capacity into Hong Kong, with a minimum of 23 flights week against 17 in CGO.  
"Hong Kong is the biggest airport [volume-wise] so it makes sense we put the most capacity there." 
CGO has become a more crowded field in recent years and Mr Forson acknowledged that not only was there more competition, but other smaller, nearby Chinese airports were also looking to become cargo hubs. But government support behind CGO and being first mover gave Cargolux and its hub some advantage. 
If the Chinese international cargo carrier is on hold, would Cargolux follow in the footsteps of Volga-Dnepr and launch a local express carrier, such as CargoLogicGermany?  
Mr Forson said: "There are a significant number of express players in Germany, and the true value of express lies in door-to-door, which is a very different prospect in China than in Western Europe. China is the fastest-growing market in the world – but it has a lot of players." 
For now, he has 2019 to cope with. While Cargolux "constantly redefines its network, the major tradelanes are still the most important, namely Asia to US". But there are, of course, considerable uncertainties.  
"The potential tariff wars between China and the US, and now Europe and the US, may or may not have a significant impact. And there is uncertainty over economic growth in 2019."
Mr Forson also pointed to geopolitical issues, such as airspace closures following the recent spat between India and Pakistan, which has made some flights 40 minutes longer, requiring seven or eight more tonnes of fuel.  
Alongside the uncertainties, are some certainties – such as current market weakness. 
"Demand has been soft in the first quarter, and we are watching with interest to see how April has developed. It is definitely not another 2018 – but we are ahead of where we planned to be in the first quarter. 
"Traditionally, the first nine months are pretty slow, with some improved months, and you wait for the peak in the last quarter. Although we don't know to what extent any peak will last; last year's was short." 
So can Cargolux, even in such a challenging year, continue its run of profits?  
"I'd like Cargolux to remain profitable," Mr Forson laughed. "I want to ensure positive returns – but it may not be as profitable as last year." 
Next week: Is this a new Cargolux we see?