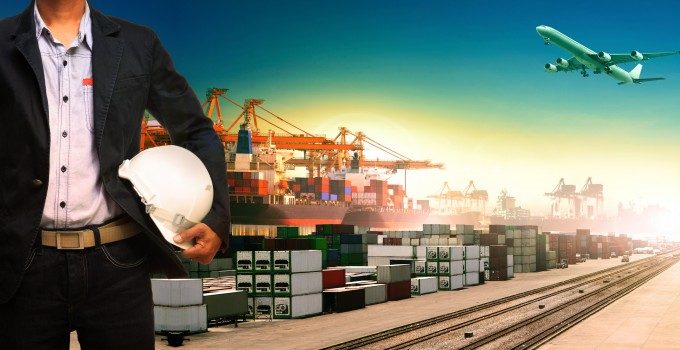 The launch of China's new cargo airline, the joint venture with Cargolux, looks set to be delayed yet another year.
Henan Cargo Airlines, the JV from HNCA, Henan Airport Group and Xinggang Investment Group, is now more likely to launch in the third quarter of 2019, rather than this year.
Speaking to The Loadstar, Richard Forson, CEO, said the "processes involved have taken longer than anticipated".
He added: "We are working on it. We are talking with local branches of the aviation authorities in China about any additional requirements. One of the questions is to what extent the airline would have to have Chinese pilots? – there is a significant shortage in China. And there are other technical issues."
On a 2019 launch: "I don't want to start in a low season, I'd rather launch in a peak. There will be a testing phase and then we'll ramp it up."
Meanwhile, Cargolux had a good year out of its Zhengzhou (CGO) hub. Mr Forson said: "There was scepticism regarding it initially, but the results speak for themselves". He argued that there would be sufficient volumes for both carriers.
"The Chinese government has stated that it wants to move more industry into those areas without much economic activity, and CGO and Henan is one of those. It enjoys something of a 'special status'."
He acknowledged, however, that Cargolux still trucked volumes to the airport, but said that it was, in part, due to lack of cargo infrastructure at other airports.
"CGO has invested a lot in infrastructure – it's not as simple, going elsewhere."
But one risk is increased competition, he added.
"There are many airlines looking at CGO because Shanghai is completely congested, there are no additional slots and you can't fly charters there. Beijing too. So airlines are looking for alternatives. As CGO develops and volumes grow, other airlines will be attracted."
At the moment, there are no aircraft committed to HCA.
"One solution would be to transfer aircraft that we are retiring there," said Mr Forson, "but we'd need to replace them. It can't impact Cargolux's capacity. Another solution is the secondhand market."
Cargolux has three used 747-8Fs, about 10 years old, arriving next year – one is already on lease but has gone to another carrier for a year. Cargolux will then retire three of its older aircraft when the leases expire.
"We will reduce the number of power-by-hour fleet and put the new aircraft into scheduled services."
Cargolux is in buoyant mood following the record results, announced yesterday, of $122.3m. Although Mr Forson had been quick to thank the airline's staff, one of its unions has already said it would like to start talks on the renewal of the collective agreement following the result.
But Mr Forson said he was pleased that the carrier had already been able to profit share. The net profit announced, he said, was after the profit share of 16%, indicating that the profit before employee share was some $142m – and that it had handed out nearly $20m.
"It is a great year when we are able to pay out to employees," he said. "If we can do that every year, I'll be the happiest CEO in the industry."
And 2018? As others have said, the year has started well. But there are risks on the horizon, warned Mr Forson. "The market is attractive again, so people are putting aircraft back, like moths drawn to a flame.
"I'd rather see a proper balance between capacity and demand to avoid the high levels of volatility."
That risk, at least, is normal for air cargo. But the other risk could have greater implications.
"There is a geopolitical risk, specifically, the trade situation," he said. "If it escalates, it will have an impact. US-China is such a big tradelane that I don't think it could be mitigated by more flows elsewhere. For us, the risks are with textiles, electronics and consumables.
"It's one of the uncertainties at this stage. There has been a softening of stances by both sides, but the global economy would suffer, and it could reduce demand for US goods.
"A full-blown trade war is not something people would relish. The impact would be felt by all transport providers and the transport of people. Profitability will start falling and then there'll be cost-cutting.
"It's not healthy for the global econony, which is truly global. No one wants to be isolated, they want to sell to the biggest market possible."
However, risks aside, can Cargolux make another three-digit profit this year?
"I am hoping for that" said Mr Forson, "but it's very early to say, especially as the peak is at the end of the year. It's a bold statement – things can happen fast in this industry."