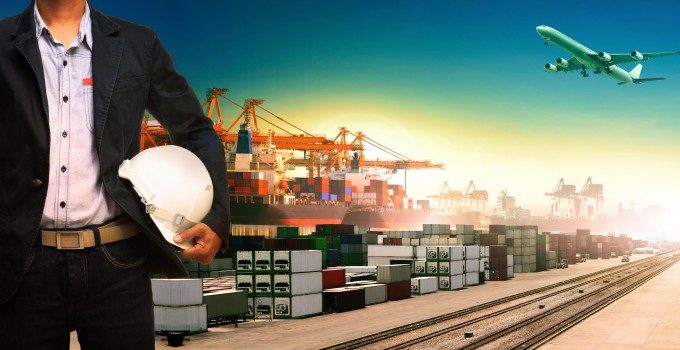 Luxembourg's government is set to buy Qatar Airways' 35% shareholding in Cargolux, ministers confirmed in parliament yesterday. Outlining the future for the carrier, it was also confirmed that the government is in talks with the Chinese HNA Group, as well as other potential bidders.
Members of parliament said they wanted to see a six-month transition period, after plans for the future strategy of the carrier are revealed before the year's end, meaning any new deal will be completed in the summer of 2013.
Luxembourg's LCGB union, meanwhile, has expressed its anger at being sidelined during government and management discussions on the future of Cargolux. Pledging that the union will "do anything it takes to save the company", Aloyse Kapweiler, union secretary for the LCGB's aviation employees' syndicate, also tried to put to rest fears that the unions would stymie the company's future.
He told The Loadstar: "We are not blocking anything. Cargolux's staff are highly motivated and the company's biggest asset. We are working like hell to keep Cargolux afloat – but we don't know anything. We've been asking for tripartite talks for sometime."
Cargolux has been in hasty discussions to find a shareholder – and a cash injection – to replace Qatar Airways after the Middle Eastern airline announced two weeks ago that it wanted to divest its 35% share in the carrier. While market observers believe the best outcome for Cargolux, which has failed to make previous airline partnerships work, would be a non-strategic investor such as a bank, the name currently in the frame is China's HNA Group, owner of Hainan airlines and Yangtze River Express.
Lufthansa Cargo's supervisory board member Dr Andreas Otto said: "There are only two reasons to buy into an airline – to get good cheap aircraft, or a nice network fit. You have to go through the exercise to see what kind of airline will feed into that. It will be very interesting to see what happens to Cargolux, and who will be the right partner."
Mr Kapweiler said that those decisions were up to the government majority shareholder, which indirectly holds a 65% stake in the company.
But, he added : "The government needs to take responsibility – what is it that it wants to do to save the company? Fleet cuts? Schedule changes? We don't know. If they want to do anything, we are asking that we do it together."
Market observers have questioned whether the union, which fiercely opposed suggestions by Qatar Airways to cut the fleet and move maintenance operations to Doha, is prepared to make the sacrifices that could be needed to keep the financially struggling company on its feet. But Mr Kapweiler said Qatar simply asked for too much.
"Qatar looked right at the start, but it wanted to impose too many conditions on the management. We can't work with anyone who wants to impose those conditions. The government was too weak for a 65% shareholder. I hope they have learned from what's happened."
Mr Kapweiler added that cutting back on labour costs would not save the company.
"In Cargolux, the salaries make up only 12.5% of total expenses – you won't save the company with that. It's always easy to cut labour costs, but everything else needs to be done first. They need to prove that any cuts are necessary, and to work with us." He also pointed to a previous union deal signed with CEO Frank Reimen which "gave up cash", as proof of the union's willingness to accommodate necessary measures.
"We want solutions, not social unrest," he said. "We want to be part of the process."
But the union is not receiving the attention it feels it deserves. Two weeks ago it submitted a list of 42 questions to the government, concerning Cargolux's future. The document includes questions on fleet, night flights, and the air freight market in general.  The union has yet to get even an acknowledgement of receipt, said Mr Kapweiler.
All the players are now waiting for the outcome of Oliver Wyman's strategic review of the company, commissioned under Qatar's influence. Ministers have confirmed that the union and employers will meet again once the report has been submitted.
But Mr Kapwieler urged the government to contact the union sooner.  "Uncertainty is not good for the image of the company. The government should be talking to us, and considering all the options, including issues such as night flights."
Relations between the LCGB and Cargolux's management appear to be better than many observers had thought. "The problem is not so much the management, although the [interim] CEO [Richard Forson] behaved awkwardly."
The final outcome, said Mr Kapweiler, should be that the workforce's existence is secure. "We don't want things outsourced. Otherwise there will be nothing left in two or three years' time."