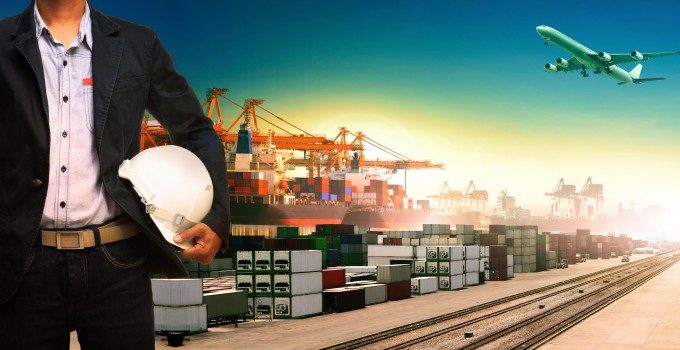 Richard Forson, interim president and CEO of Cargolux, has denied that the carrier's management has failed to respond to union offers of support. In an interview with The Loadstar, he reiterated that the company has revised its original plan, which included finding savings and productivity gains worth $37m from staff over two years, to just $12.5m during 2014. "It's a significant concession – we want to reach a compromise," he said.
The unions claim that Cargolux has failed to respond properly to their ideas, clarified in a letter to Mr Forson, of how to reach improvements, but Mr Forson instead said that the carrier had yet to quantify the gains. "I'm entirely prepared to look at what's been identified in their letter. We want to work together with the unions, as we have not yet estimated the potential savings – and we need to do that analysis. We will set up working groups with staff and management, in an open and transparent manner, to quantify what savings can be made. That is why we have said we will reinstate the Collective Work Agreement at the end of next year, so that we can quantify the impact by then."
He also refuted claims that management was working too slowly towards a resolution. "We are not dragging our heels – we want an agreement in the shortest possible time."
The greatest sticking point appears to be the unions' desire to be reimbursed in the event of reaching the forecast profit in 2014. The unions have also offered the company a loan to make up for any shortfall in the $12.5m target, but Mr Forson said he could not contemplate a loan – or a significant 'reimbursement', which he has capped at $2.5m.
"We need to retain any benefits the airline has gained," he explained. "I would like to reduce the actual cost base of the company moving forward. I'm saying 'no' to a loan. I want to improve the sustainability of Cargolux."
He did concede, however, that he would be prepared to share profits with the unions in the event of significant change in fortunes. "There are certain targets that have to be met in the next five years. If the market improves, and we can beat those targets, then yes, let's talk about a profit-sharing scheme. If the company does well, the employees should participate. But while it's only earning below what is required, we need to keep costs down."
He moved to counter union arguments that the carrier was politically motivated to reduce worker rights, or that it should be focusing more on its business model. "There are a whole series of action plans underway," he explained. "We have programmes for revenue improvement, cash saving, supplier costs and additional capital."
He also argued that it was unhelpful to see employee costs as a small percentage of total costs. "48% of our total cost is fuel. Of the rest, labour is 25% – a significant amount. We are trying to reduce fuel costs too."
He added that he hoped the unions didn't opt for a conciliation process. "I want to focus all my efforts and energy on coming to an agreement with the unions.
"I'm here to make sure Cargolux is still here in 15 to 20 years."