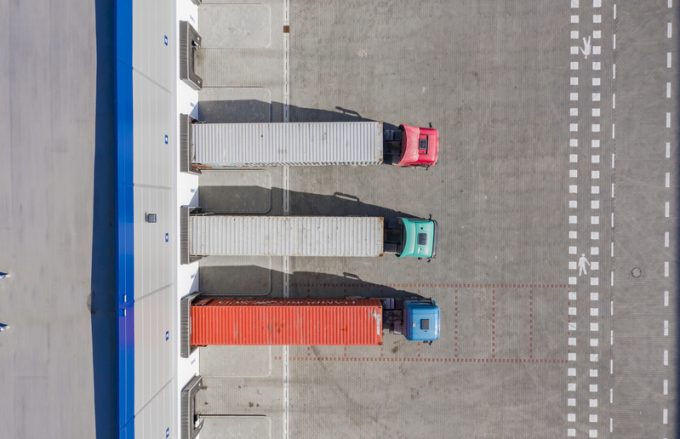 Digital road freight platform Ezyhaul has partnered with Shell to offer freight matching and fleet management solutions in Malaysia, Thailand and India.
The move highlights a growing interest in digital trucking start-ups, and in improving road logistics across Asia.
Launched in Singapore in 2016, Ezyhaul was one of the region's first B2B road freight marketplaces, matching truckers and shippers for domestic short-haul, long-haul and cross-border shipments. It quickly expanded to Malaysia, Thailand, the Philippines, Indonesia and India, securing $16m in funding in 2019.
The partnership with Shell combines Ezyhaul's freight marketplace with Shell's fuel consumption and fleet management services.
For example, Shell noted how transport operators often struggle with cashflow due to long payment terms of 45-90 days, which can result in around 20%–25% upfront fuel expenditure.
"This partnership allows registered transporters to contract jobs via the Ezyhaul platform while being fuelled by Shell, mitigating these large upfront payments," the company explained.
Zain Hak, general manager of Shell Fleet Solutions Asia, added: "The freight industry is relatively analogue, with operations being managed without the use of online platforms. By partnering with Ezyhaul, we can enable our transporters to optimise capacity utilisation, increase profitability and deliver the real-time transparency their customers expect."
Raymond Gillon, Ezyhaul's CEO, says road freight in South Asia is characterised by a fragmented market with high inefficiencies like under-capacity and empty backhaul journeys.
Indeed, it's a challenge many digital road freight start-ups in Asia have taken a stab at over the last few years, with varying degrees of success.
Nevertheless, money continues to pour into the sector: China's Duckbill raised a further $50m in March and, last year, Indonesia's Kargo raised $31m, Vietnam's Logivan raised $5.5m and Filipino-firm Inteluck raised $5m.
Household names in logistics and freight forwarding have spotted the opportunity, too: Kuehne + Nagel has launched eTrucknow in Thailand and Singapore and plans to expand the service to Malaysia, India, Vietnam, New Zealand and Australia.
While many of the start-ups are limited to domestic trucking, Ezyhaul and eTrucknow provide cross-border road freight options, a growing segment especially within South-east Asia, where efforts are under way to streamline customs checks.
The growth of e-commerce, and capacity constraints in both air and ocean freight are expected to drive demand for cross-border road freight within Asean. The largest player is a Kerry Logistics-unit, Kart Asia, the company's China-Asean logistics coverage a major factor in February's investment from SF Holdings.