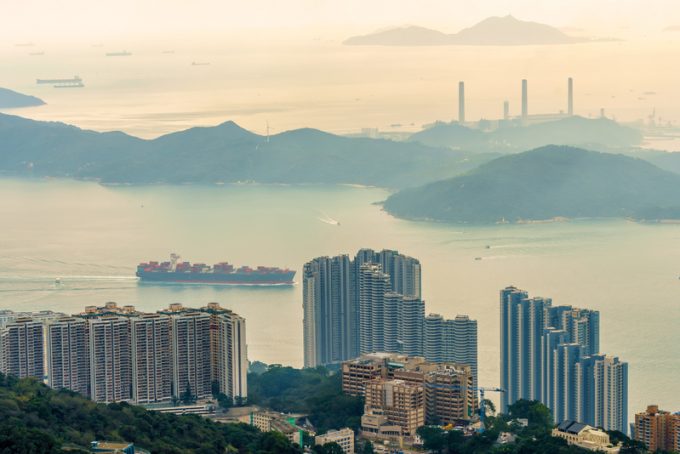 Hong Kong faces another reduction in cross-border trucking with mainland China, while port operator Hutchison has admitted the city is losing shipping line favour as a transhipment hub.
Increasing numbers of Covid cases in Dongguan and Shenzhen have led authorities to reduce cross-border truck movements with Hong Kong, from 3,500 to 1,500 a day until further notice, according to Dimerco.
The forwarder added: "This reduces capacity to just 10% to 20% of normal [levels] and is expected to significantly stimulate demand for alternative cross-border solutions over water.
"In addition, there are stricter testing policies: truck drivers must show proof of a negative test result within 24 hours, versus 48 hours, previously."
Sunny Ho, executive director of the Hong Kong Shippers' Council, said the trucking situation was "bad, with substantial fluctuations in permitted cross-border traffic".
He told The Loadstar: "What troubles the industry most is the uncertainty and insufficient communication. We are uncertain of new developments and changes, so the private sector is urging governments to provide more information and build reliability.
"Hong Kong is moving toward greater relaxation of Covid restrictions, but this may not align with mainland requirements, which complicates the situation."
Flexport is advising customers the reduced capacity will create longer lead times for any shipments needed to be trucked into Hong Kong.
Truck capacity between Hong Kong and the mainland had only been recently restored after previous Covid restrictions, leaving shippers to turn to the Pearl River Delta's river barge network to pick up the slack, including for air cargo.
Seko Logistics noted that current barge capacity "appears sufficient and stable", but added: "However, there will be delays as transit times are longer at around five-to-six days."
Indeed, the lull in the market may help ease the pressure on inland logistics bottlenecks. For example, Flexport noted how the South China ocean freight market was "soft" for transpacific tradelanes.
Meanwhile, reduced gateway cargo demand in Hong Kong has, apparently, dealt the port another blow, according to South China terminal operator Hutchison Port Holdings. In its first-half financial report, Hutchison said throughput at Shenzhen's Yantian International Container Terminal was up 7% year-on-year, but volumes at its Kwai Tsing terminals in Hong Kong were down 7%, which it attributed to "lower local and transhipment cargo".
Hutchison added: "Import/export cargo handled in Hong Kong has declined in recent months, leading to pressure on profitability. This also negatively affects shipping lines' preference to use Hong Kong as one of their hubs for transhipment, as the flexibility in service rotation reduces."