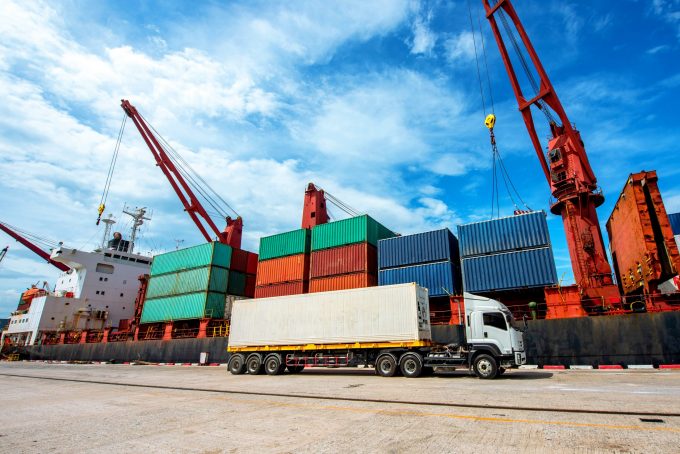 A new online customs portal could help cross-border road freight in South-east Asia maintain volume gains made over air and ocean.
The Asean Customs Transit System (ACTS) allows businesses to make a single customs transit declaration covering multiple Asean countries without the need to make repeated declarations or change vehicles at the border.
Asean secretary general Lim Jock Hoi said: "I believe the system would be an excellent tool in enhancing Asean's trade and production networks, as well as establishing a more unified market."
Developed with EU funding, the system allows shippers and forwarders to lodge e-transit declarations and to track the movement of goods from loading to delivery.
"ACTS will make the movement of goods by road quicker and easier across the borders of participating Asean member states, thereby reducing costs for businesses and citizens," said Koen Doens, director general for international cooperation and development at the EC.
Cambodia, Lao, Malaysia, Singapore, Thailand and Vietnam are participating so far, with Myanmar soon to follow.
Yukki Nugrahawan, chairman of the Asean Federation of Forwarders Associations (AFFA), said logistics firms would be one of the main beneficiaries of ACTS, as it provided "predictability on door-to-door delivery times and, most importantly, reduced transport costs."
ACTS is the second major logistics project announced by Asean in recent weeks and follows the launch of the Asean Smart Logistics Network's SuperPort development in northern Vietnam.
Singapore-based YCH Group is developing the multimodal hub alongside the forwarder's own intra-Asia road shuttle service.
While cross-border volumes were down earlier this year, following Covid lockdowns and disruption to supply chains, YCH reported a turnaround for the trade.
"Our volumes have exceeded 2,300 trips, a year-on-year increase of 136%," a YCH spokesman told The Loadstar. "This is due to the increase for import and export customers and also higher volumes of cross-border goods.
"The pandemic definitely contributed to the increase in frequency of this cross-border shuttle service, with other modes of transport being limited, some even suspended. Airfreight is facing a crunch, whereas sea freight is experiencing a lack of containers. This drove customers to opt for land transport."
Meanwhile, the spike in demand also prompted YCH to extend its shuttle service from Chongqing, China, to parts of Central Asia, including Kazakhstan and Uzbekistan.
And like intra-Asian volumes, China-Europe road freight has become increasingly popular this year as forwarders attempt to alleviate the pressure on air freight and increasingly busy rail services.