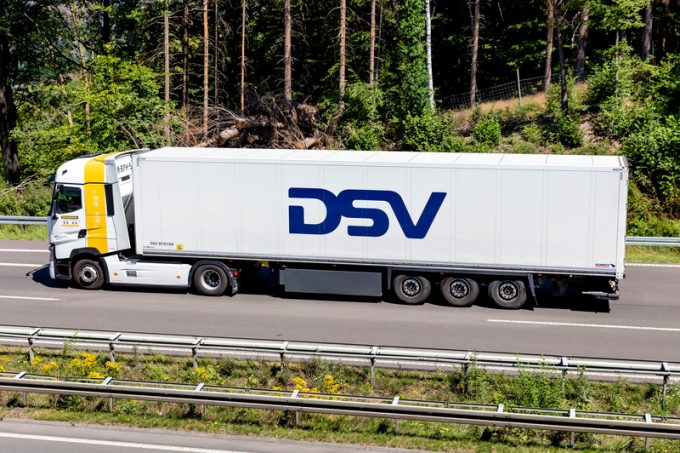 DSV's new intercontinental road bridge between China and Europe aims to take pressure off air freight and increasingly busy rail services – but offers less environmental benefits than rail.
Transit times are between 14 and 18 days, on trucks that are equipped with GPS tracking.
DSV told The Loadstar that, while it was unable as yet to provide figures on potential capacity, it had "a lot available" for the DSV Silkway Express, "so we're hoping this offering can provide relief for many of our customers".
A spokesperson added: "That includes rail customers, and right now many trains are fully booked, so rail is experiencing some of the same pressure as airfreight.
"Silkway Express offers flexibility over some of the other options, including rail. Goods can be moved seven days a week with multiple pickup and delivery locations possible. And customers can reroute goods during the journey."
The move follows a similar service launched by Ceva last year.
But while prices (pre-Covid) were about 40% cheaper than air, and times are faster than rail, companies are rarely able to provide the environmental cost.
However, DSV responded to The Loadstar with data revealing that the road service had about 2.5 times the emissions of rail and eight times those of sea freight, in a well to wheel – or lifecycle – analysis of the China to Denmark route.  And the CO2 emissions in grams per tonne/km are 78.36 for road, against 28.75 for rail and 2.68 for sea.
But, as DSV noted, many of the customers for this service will be fleeing high air freight rates. And not just high air freight rates, but also monumentally higher emissions.
Where road emissions in the well-to-wheel analysis are 16.85, in air it rises to 131.93. In Co2 emissions per gram per tonne/km, air comes in at a staggering 781.84, while road is 78.36.
So, while road is worse than rail, emissions-wise, on this route – either mode easily wins against air in both cost and emissions.
Which could be yet another reason behind Transport Intelligence analyst Thomas Cullen's belief that, "with the addition of a road freight option and at the price and service levels available, it has to be considered that the China-Europe land route will become one of the world's major tradelanes."