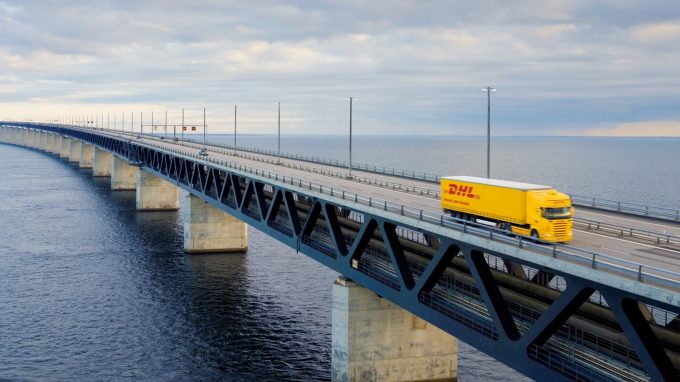 Demand for multimodal services are on the rise in South-east Asia as shippers look to sidestep volatile air and ocean freight markets.
According to DHL Global Forwardng, the Covid-crisis has seen a pick-up in cross-border road freight.
"It quickly emerged as an alternative solution for businesses shipping goods in the region," said Bruno Selmoni, DHL's VP and head of road freight and multimodal for Asean and South Asia.
"The pandemic has also seen road freight featuring more prominently as part of the multimodal chain," he added, noting the market was on track for healthy 8% annual growth over the next five years.
Indeed, he said, while road freight was previously used only for shorter routes, it's now also used over much longer distances, such as when DHL trucked cargo from China to Sweden for a customer earlier this year.
Another, a laboratory instrument manufacturer, was previously reliant on air and ocean, but escalating freight rates during the Covid-crisis led to a switch to multimodal, including trucking from Singapore to Thailand.
DHL said, traditionally, retailers and manufacturers would need to contract for each mode, with the cargo passed from operator to operator until it reached the customer. But this could prove "troublesome", as the seller is responsible for all the logistics and paperwork.
A multimodal shipment "simplifies matters" by moving from origin to destination under a single contract or bill of lading.
Mr Selmoni said there had been "positive developments" for multimodal movements even prior to the pandemic, since businesses were "looking for alternative solutions to improve transit time, cost efficiency and environmental footprint." For example, last year DHL launched a multimodal service connecting Indonesia with its Asean road network, via barge or airfreight to Singapore.
Meanwhile, another factor set to boost regional multimodal connectivity is the Asean Customs Transit System.
"The Asean transport ministries have approved up to 500 trucks for cross-border permits," explained Mr Selmoni. "The permit will allow goods to be transported across borders on the same truck from departure to destination point, thus eliminating the need to transfer goods to a local truck at a border."
Furthermore, he said, the 'China plus one' sourcing strategy – while not just the result of Covid – was likely to continue to facilitate increased road and multimodal volumes across South-east Asia.
"All Asean countries are impacted positively by the strategy as companies diversify their production bases beyond China, thereby driving intra-regional trade.
"This is especially nuanced in the key markets connected by an established road network – Singapore, Malaysia, Thailand, Vietnam, Cambodia and Myanmar –and increasingly extends further, to Indonesia and Laos, as well as to China."