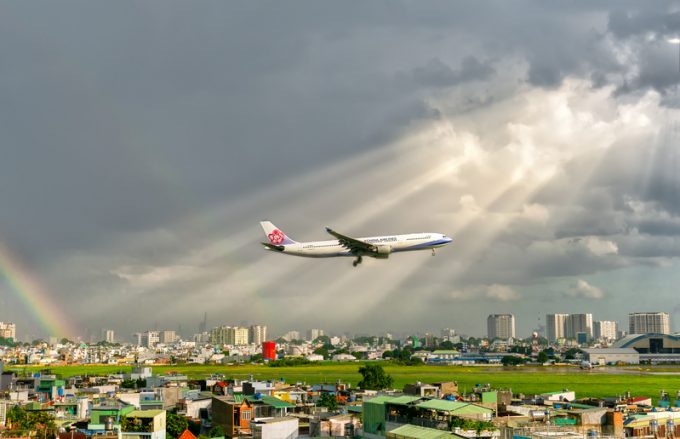 Vietnam is set for a fresh injection of air cargo capacity and logistics property investments, as the country's post-lockdown economic recovery gathers steam.
Today came news that Alibaba logistics unit Cainiao has launched a daily charter flight between Ho Chi Minh City and the Chinese city of Nanning to "safeguard" the cross-border logistics stability of Lazada, the e-commerce giant's South-east Asian subsidiary.
"The daily three-hour flight serves as an alternative to truck transport and current road congestion in Vietnam," said Cainiao.
Indeed, since late December, China's Covid border controls have created huge delays for Vietnamese road freight exports, especially fresh fruit, with up to 6,000 trucks queuing at the height of the delays. This reportedly prompted Vietnam's trade ministry to call the border restrictions "overkill".
On Saturday, there were still 1,000 container trucks waiting to cross into Quang Ninh province, according to local media – some having queued for up to two months.
Cainiao's charter flights will carry e-commerce cargo and an anticipated surge in parcel volumes in the run-up to Tet, Vietnam's lunar new year holiday, which like China's starts on Tuesday.
Shawn Louis, APAC general manager for Cainiao Global Export, said: "During the last Lazada 11.11 Shopping Festival, Vietnam achieved approximately double the number of orders and sales than the year before, demonstrating the immense growth potential of the local consumer market."
Booming e-commerce sales are also behind the move by real estate manager GLP to launch a $1.1bn logistics property fund in Vietnam in a bid to plug the shortage of modern logistics facilities. The fund's initial investments will focus on the surrounding areas of Ho Chi Minh and Hanoi, and include six development sites with a total land area of 900,000 sq metres.
The country's freight markets continue to show strong growth, despite last year's long Covid lockdown and subsequent hit to manufacturing, with exports rising 19% last year to $336bn.
Dutch pension fund manager APG Asset Management is a key investor and Graeme Torre, head of Asia Pacific real estate, said: "With the continued global supply chain shifts to Vietnam, a growing middle class to uphold economic growth, as well as having one of the fastest growing e-commerce markets in South-east Asia, we believe Vietnam logistics is an attractive opportunity for us to enter the region."
Meanwhile, Norman Global Logistics warned customers of factory closures over the Tet holiday: "Drivers starting the holiday will reduce trucking capacity and increase costs for any local deliveries that need to be arranged."
The forwarder said ocean and air freight operations would continue as normal, but there there was "heavy congestion with long delays for deliveries to ports and terminals, and a shortage of equipment from all ports."