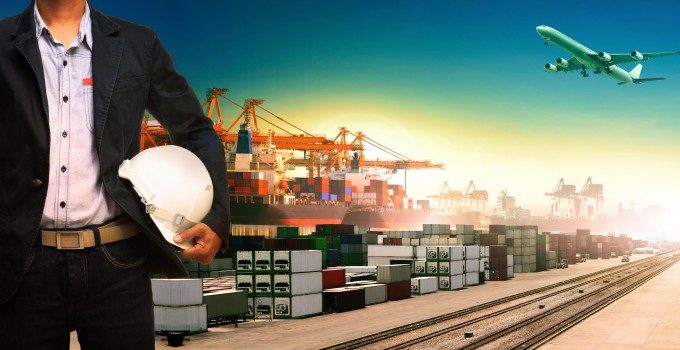 Cargolux's future remains in doubt following Qatar Airways' decision on Friday to pull out of its 35% stake in the company.
Following a heated shareholders' meeting, in which Qatar Airways was keen to see interim CEO and ex-Qatar employee Richard Forson win a permanent position as CEO – but failed to persuade other shareholders – chairman of the board and Qatar supporter Albert Widgen announced that he will resign from his post at the end of November. Mr Forson will stay on to "take the airline forward through this difficult phase of restructuring" but insiders say that ultimately he has no future at the company without its Middle Eastern investor.
All-cargo carrier Cargolux is now urgently seeking a new shareholder and injection of capital – some reports state it needs €200m to steer clear of bankruptcy. Two names are currently in the frame, the Volga Dnepr Group and China's HNA Group, owner of HNA Aviation, whose subsidiaries include Hainan Airlines, Yangtze River Express and myCargo in Turkey, acquired one year ago.
According to media reports, HNA originally offered $175m for a 35% stake in Cargolux, but Luxembourg's government instead chose the $117.5m offer from Qatar Airways for the same share. Qatari investors have strong links with many businesses in Luxembourg, including in the banking sector.
HNA was said to be interested in a 49% share, as it was considering building its European hub in Luxembourg. HNA Group was not available to comment, but one industry specialist told The Loadstar it was a reasonable possibility. "They have money and little experience, perfect for Cargolux."
The other company currently linked to a potential deal is Volga Dnepr Group, owner of AirBridge Cargo and 49% shareholder of AirCargo Germany (ACG). However, synergies between the two are difficult to see, say observers, and there are doubts as to whether Luxembourg would prove a useful hub, given the group's existing presence in Amsterdam and Frankfurt.
In addition, while the Russian carrier has the maximum possible 49% share in ACG, it is believed to have significant influence at the carrier, which would be unlikely to be the case at Cargolux – which has already seen off several airline partners.
One industry insider questioned whether Cargolux can even attract another airline shareholder. Cargolux's history is certainly checkered with problems on this score. Lufthansa retreated from its 24.5% stake in 1997, citing "increasingly divergent strategic approach by the two air freight carriers, which no longer permits a closer co-operation in sales and handling". It sold its share to Swissair's Sair Logistics, which increased its stake before it too pulled out. Panalpina, meanwhile, sold its 12% share in sister company Luxair in July.
One industry source said: "The real story here is whether the government and management of Cargolux have learned that a minority shareholder that has any airline affiliation will never work, as long as they continue to believe Luxembourg is at the centre of everything. The only way the government can keep Cargolux going is if they have pure financial investors, who are not airline affiliated."
Luxembourg suffers from regulatory challenges including night flight bans, and its strong union presence is said to give the airline a high cost base. One observer questioned whether the airline should have invested in its fleet of new 747-8Fs, when the money might have been better spent in helping make Luxembourg a logistics hub, much as Amsterdam has done.
Qatar Airways has also found its influence to be limited. It appointed consultant Oliver Wyman to look into the business – this report has now been shelved, according to reports, tainted because it was commissioned by Qatar. The Doha-based airline has recently welcomed the arrival of Uli Ogiermann, former CEO at Cargolux, to head its cargo team – it will be interesting to see whether this will help the carrier boost its freight business and what shape it will now take.
While Luxembourg's unions are delighted that Qatar has exited, OGBL has called for a parliamentary inquiry into the tender process that saw Qatar chosen as an investor. Not only did the airline offer less money than HNA Group, but according to the union the deal was sealed without a proper tender process. The embattled finance minister is facing calls for him to step down.
Qatar Airways and Volga Dnepr failed to respond to The Loadstar, while Cargolux declined to comment.