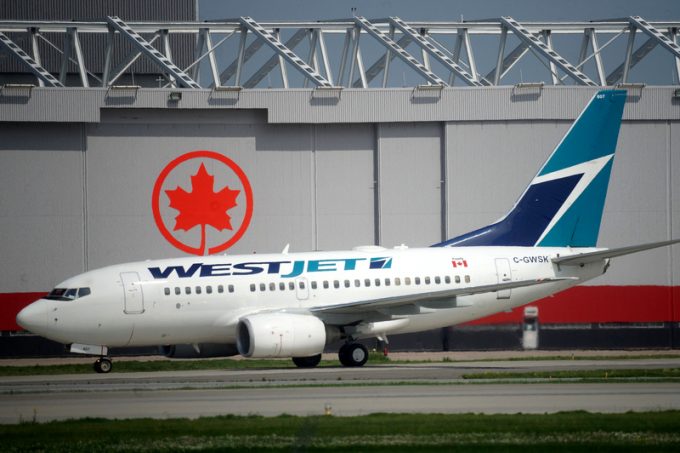 Low-cost Canadian carrier WestJet looks set to make a mark on the industry.
Owned since December 2019 by private equity company Onex Partners, it appears – if its hiring policy is anything to go by – to have ambitious plans.
Just before Christmas, it announced that Alexis von Hoensbroech, rocket scientist and former head of Lufthansa Cargo, followed by stints as CFO and CEO of Austrian Airlines, is joining as chief executive.
He is going through Canada's immigration process, but is expected to start at the airline any day now.
And, if the rumours on the streets of Alberta are to be believed – and despite multiple attempts, The Loadstar has been unable to verify them – another executive is also undergoing rigorous immigration tests to take on the role of head of cargo at WestJet, Kirsten de Bruijn, SVP sales and network planning at Qatar Airways Cargo.
Ms de Bruijn, who is well-respected, has been in air cargo since 2007, a career spanning Martinair, AF-KLM, Emirates and Qatar. It will be – immigration permitting – her first role at the top of a cargo business. Neither WestJet nor Ms de Bruijn responded to The Loadstar, the deafening silence only adding to the speculation.
WestJet will mark significant change for both executives. WestJet currently operates a fleet of 84 737s and five 787s, with two more on order. Last June, it announced it was converting several 737-800s, with the first two expected to arrive from Boeing's Asian conversion centre by April, with two more to follow. Only one is from WestJet's fleet.
Charles Duncan, currently overseeing cargo, but also president of WestJet's ultra low-cost subsidiary, Scoop, told Canada's The Globe and Mail last month the aircraft are between 12 and 16 years old, having a lifespan of a further 10 years. The plan is to bring in the aircraft over several years, to serve smaller cities.
Calgary-based WestJet already has some 20 cargo warehouses at airports across Canada – and has, in line with the market, moved "record cargo volumes" in the past year.
Canada does, of course, already have a dedicated cargo airline, Cargojet. But judging by its fleet, WestJet's handful of 737BCFs won't be competition – and could even be complementary. Cargojet has nine 757Fs, 19 767Fs and one 777F on order.
It won't be the first low-cost carrier to turn to cargo since the start of the pandemic. US LCC Sun Country Airlines began operations for Amazon in May 2020, with ten 737-800Fs. No doubt a deal with Amazon would be a pleasant boost for WestJet.
WestJet may also have an advantage in sourcing and leasing aircraft. Private equity owner Onex also has an aircraft leasing company, BBAM. While it doesn't have other related businesses in its portfolio, Onex did at one time invest in Purolator, the Canadian courier.
With Dr von Hoensbroech en-route, perhaps with Ms de Bruijin, and both from highly performing carriers, WestJet seems sure to soon be on the air cargo map.