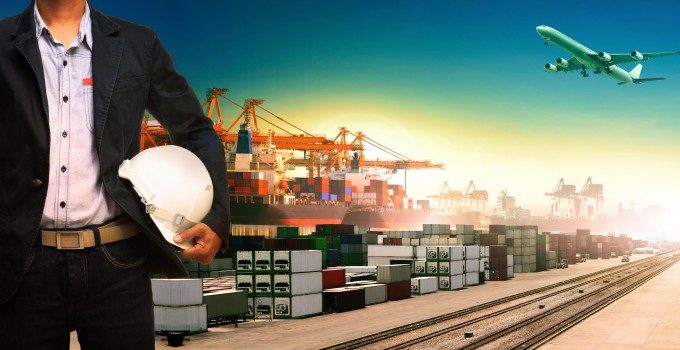 The Volga-Dnepr group is undergoing restructuring as it considers the "optimisation of its portfolio" – and is folding its Atran 737 fleet into AirBridgeCargo (ABC) as it considers fleet options.
"Both the Ilyushin and Atran businesses are doing fine," said Denis Ilin, executive president of ABC, "but it is up to the shareholders how they want to share the investment portfolio; they could choose to invest in a Boeing fleet. It's all about the optimisation of the portfolio."
Speaking at this week's Transport Logistic and Air Cargo Europe event in Munich, Mr Ilin told The Loadstar the group was also considering the future of its narrowbody subsidiary, Atran.
The 737 airline  is currently being rebranded as ABC Express – but Volga-Dnepr may make further changes.
"As a group we try to provide service to all customers," said Mr Ilin. "A big chunk of customers are not being addressed with 747s. So a 737 express service to Russia is perfect – and that is what Atran is doing.
"ABC co-loads with Atran, but the economics of Atran don't quite work just for express. Atran is much like what ABC is doing, so we are moving it into ABC, as ABC Express. It is cheaper under one umbrella. Atran is staying in the group, and we are looking at how it will develop further."
One aircraft has already been rebranded, and the fleet will fly under ABC's aircraft operating certificate. Last year the carrier said it wanted to increase its fleet by three aircraft.
"These are more financial than commercial decisions," said Mr Ilin.
He also revealed that the group was slowly introducing all-in pricing, a move already made by carriers such as Qatar Airways.
"Half of our clients say they want all-in, and the other half don't. So slowly but surely we are moving towards all-in pricing, by starting on specific lanes. The surcharge mechanism doesn't really work and is out-dated, and customers want to know the final price. It needs to be reset and more transparent."
Mr Ilin said the group didn't "try to be smart, but be simple. That keeps you in the black." But most important, he said, was customer service. Proudly holding aloft the carrier's recent award for best all-cargo airline, voted for by customers, he said: "We are here to service the clients. Our procedures, our technology – all is to make sure that the service is not jeopardised."
Noting that he thought carriers would be fighting for every kilo over ths summer, he added that, despite an "unexpectedly good, extraordinary peak," he didn't expect to see a return soon to any significant cyclical oversupply.
"Demand and supply is not too badly balanced at the moment. It goes wrong when people let too excited about good volumes and bring in capacity.
"You really need investment for that, and the investor appetite for air cargo is not huge. I don't think the finance exists for excessive capacity."