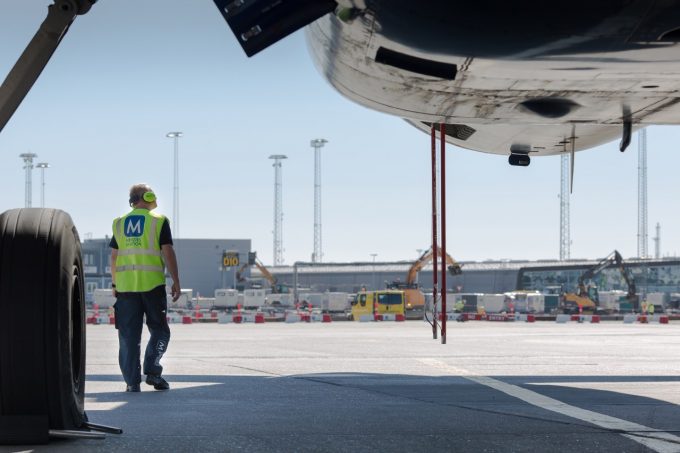 Menzies Aviation is continuing with its ambitious global growth plans, despite Covid, and has taken on a major new contract in Miami.
It has won a five-year cargo deal with Avianca, which it says is "one of the most significant wins in the history of Menzies' cargo business".
From next month, 300 Menzies staff will provide warehouse cargo handling in Miami – but the company said it was already working closely with Avianca in anticipation of the launch. It is thought, but not yet confirmed, that Swissport was Avianca's previous cargo handler at Miami.
Avianca has a 225,000 sq ft warehouse in Miami, through which it processes some 250,000 tonnes of cargo a year, mostly flowers, fish, fruit and vegetables on the import side, and a broad mix of commodities on the export side, it said.
Menzies says Avianca's Miami hub is a "a large-scale and complex operation for the carrier".
"This award marks a major milestone and represents Avianca's great confidence in Menzies' excellent standards," said John Redmond, executive vice president, Americas.
Ruben Atehortua, director cargo operations at Avianca Cargo, added: "We have every faith that this is the beginning of a strong alliance, which will enable us to continue providing an exceptional service to our clients while enhancing our position in the Miami market.
"This partnership is underscored by our mutual commitment to efficiency, improvement and reliability, and we are looking forward to working closely with Menzies to advance our state-of-the-art operation."
Menzies has had a good past year, in terms of new business wins, but it has also had to learn some lessons about growth. After taking on the Qatar Airways Cargo contract in Heathrow in September from dnata, Menzies struggled to cope with "unprecedented" volumes, and had to re-locate some operations.
It has also lost some contracts, including in January, when Lufthansa, affected by Menzies' turmoil at Heathrow, switched to Swissport.
Airlines have admitted that changing handlers has helped them cut costs in a year when many were burning though millions of dollars a day.
Menzies said this new contract continued "a period of significant growth for Menzies' cargo operations, with major contract wins across Oceania, Europe and the US in the past six months and an expansion in its global cargo network from 36 to 42 airports".
Last week, Menzies announced that 100% of its operations would be carbon-neutral in time for its 200-year anniversary in 2033.