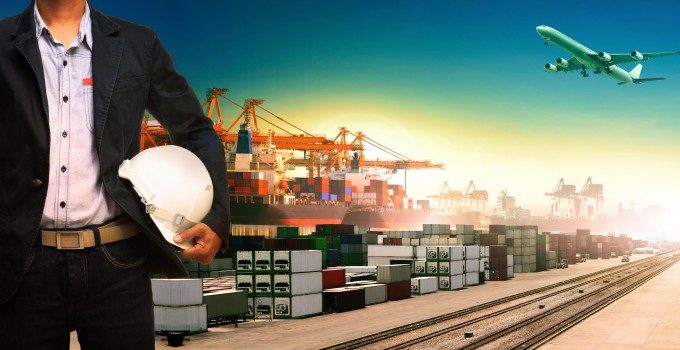 Menzies Aviation has apologised to customers for what one described as "absolute turmoil" in its Heathrow (LHR) facility, and said it was working hard to fix the problems.
Forwarders and truckers told The Loadstar freight had been waiting at the facility for a week, in "an absolute mess".
The congestion happened as Menzies took over Qatar Airways Cargo handling from Dnata, on 2 September with a new long-term contract. Some 60 staff switched to Menzies from Dnata.
"Put simply, the combined cargo throughput of our new customer and our existing multi-airline customer base has recently been exceeding the total terminal throughput," explained Rob Fordree, Menzies executive vice president cargo.
"This has been caused by unprecedented and unexpected higher cargo volumes from our existing airline customers. This was due to an increase in cargo payloads after a return to flight operations from most of our carriers, which are now operating cargo-only flights or limited passenger numbers into LHR. Cargo loads across the board are up and are, therefore, significantly greater than originally planned."
He said Menzies had "put a number of measures in place to put it right".
"As part of this and, in agreement with our airline customers, we have relocated the full operation of two carriers and the import cargo for a further two carriers to alternative handling locations.
"This will alleviate congestion within the terminal and allow us to clear any remaining import cargo and improve access to the facility for collections and deliveries. These scale relocations commenced last week and will be concluded by Tuesday 22 September."
Air India and Sri Lankan are the carriers relocating, while Asiana, which operates into Stansted, will have imports trucked to an alternative warehouse at LHR. Trucks inbound from Frankfurt for Lufthansa will also be re-directed.
In a rare statement from a company facing difficulties, Mr Fordree – whom one forwarder described as honest, ethical and decent – added: "We'd like to apologise for the delays our airline and forwarder customers have experienced during the past week."
Forwarders were grateful for Menzies' response and expressed relief that a plan was in place. But one noted that Heathrow was not the only hub facing problems.
"Hubs in Europe aren't too clever with trucking and transfers for European operating aircraft," he said, but added: "The irony is that all the UK landside charges are being increased – and that's without the Covid surcharge most of the TSOs are charging.
"So there is additional cost for worsening service – that's a really poor combination."
One executive based at Heathrow claimed it wasn't all Menzies' fault and that Dnata had left some unresolved issues when the Qatar Airways Cargo contract moved over. Menzies declined to comment on that.
All the handlers have struggled since the Covid-19 outbreak, facing significant declines in revenue as cargo-only passenger aircraft and social distancing have made handling much slower.