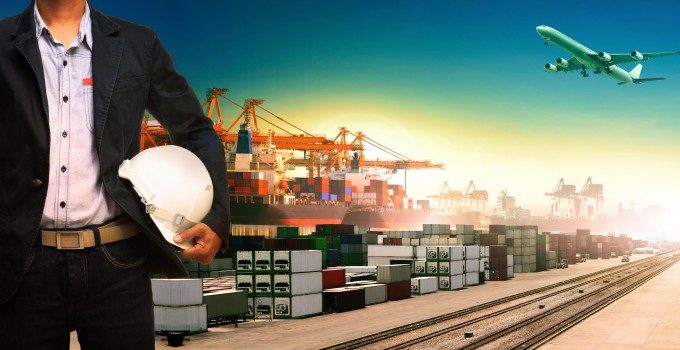 Remember the heady last days of 2014, and the air freight boom in the first two months of 2015? As the unions and truck drivers at the US west coast ports fought to improve their conditions, causing significant congestion, shippers were forced to fly their goods. Ships swung uselessly on their anchors.
So much so, that according to Seabury, shippers booked the equivalent of an extra 120 777Fs a week during that time – 138,000 incremental tonnes of air freight that otherwise would have gone by sea.
Happily for the airlines, Toyota, Honda and Fiat Chrysler then announced the recall of some 2.1 million cars, and the rush for new air bags from Japan to the US gave the air freight industry another unexpected 39,000 tonnes.
It was a good start to the year – if you were a transpacific carrier. Elsewhere, volumes were more muted.
The European legacy carriers had a tough 2015 – strikes characterised Lufthansa's terrible year, Air France-KLM continued to struggle. And Latin America, shaped by Brazil's weak economy, failed to deliver on its growth potential.
Life in the Middle East, however, was sweet. Volumes to North America soared, and to Asia freight tonne growth was in the 8-10% range, according to IATA. The Gulf carriers' tonnage and passenger numbers triggered a war of words with legacy carriers that has yet to be resolved.
Global trade was dulled, as China's slowdown took effect and protectionist measures around the world took their toll. As IATA's economists put it: "Weakness in global trade is explained by both cyclical and structural factors. Evidence suggests cyclical factors, driven by demand weakness in major trading economies, do not fully explain the trade slowdown  and structural factors, such as the slowing pace of trade liberalisation, may explain as much as half of the global trade slowdown."
Other oddities, this year, were crazy currency changes.
"The US dollar, Swiss franc, euro, Russian rouble, Chinese yuan and Brazilian real all saw a great deal of movement. Russia, affected by sanctions which stymied both trade and finance, saw falls in the rouble impact inbound shipments – those of perishables in particular – while a miserable Brazilian real caused damage to inbound electronics," noted Seabury.
"The surprise move by the Swiss central bank in January to remove the currency's ceiling saw the franc go up 23% against the euro and 21% against the US dollar in one day; a rise which has impacted Switzerland's exports."
But, it added, the impact of currency fluctuations on consumers and shippers probably had a greater impact on freight flows.
Then there was fuel. Falling prices served to boost the freighter operators as gross yields did not fall as fast as the fuel price.
While most all-cargo carriers have not released any results yet, AirBridge Cargo said its overall volumes for the first 11 months of 2015 were 20% up year-on-year, amounting to 439,000 tonnes. It will be interesting to see how its new sister airline in the UK, Cargologicair, will fare, when it receives its elusive AOC.
According to its pilots' union, Cargolux expects to report "a positive, two-digit-million financial result" this year, which would mean a better result than last year, when it reported a profit of $3m. The carrier has been much quieter about its volumes and results this year, after a flurry of 'good news' press releases last year. In 2013, it reported a full year profit of $8.4m, up from a loss of $35.1m the previous year. So, if it's true, things are looking better.
2015, though, may be seen as a year in which things irrevocably changed in air cargo. E-commerce is altering everything. There is demand for smaller freighters as express carriers and integrators try to meet the demands of e-tailers and consumers.
In China and the US in particular, the demand for instant goods is feeding air cargo – or at least those companies that know how to play. Amazon's reported move into air freight will boost carriers poised for growth, like Atlas, ATSG, Kalitta – anyone, in fact, that can get their hands on a 767 and knows how to operate it.
As one senior industry source told The Loadstar: "I think the whole business model is going to change. The agents think the same. But the airlines don't have enough smart people to realise it."
It is not a time to be standing still. Air cargo is undergoing a period of re-invention. While pharmaceuticals have been a great product for many this year, many carriers should find a new purpose.
Whether it's flying for FedEx or airfreighting for Ali Baba, e-commerce can no longer be ignored.