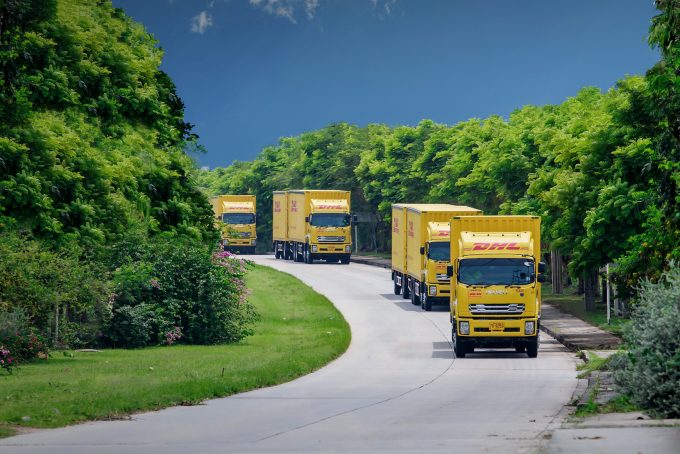 With much of the region currently under lockdown, South-east Asian cross-border road freight is "surging", alongside booming e-commerce sales.
And, according to DHL Global Forwarding, road logistics is fast becoming a reliable alternative to pandemic-stricken air and ocean freight.
Thomas Tieber, its South-east Asia CEO, said: "Road freight is now playing a more significant role in international long-haul solutions across Asia, as it offers a cost-effective and sustainable option."
Indeed, the forwarder has been a strong proponent of the region's road freight potential, noting in December how shippers had already begun turning more towards landside multimodal options, including long-distance trucking to Europe, not just intra-Asia.
Ceva and DSV Panalpina were also quick to recommend Silk Road trucking to complement fast-growing China-Europe rail volumes, and even a local player in Malaysia has deployed its trucks on the route, having grown tired of the delays and capacity shortages plaguing container shipping.
For DHL, renewed economic growth in Asean countries will create a surge in demand for road logistics services to the tune of 8% a year, up to 2025, it believes.
It added: "The rise in e-commerce consumer spending and B2B e-commerce, which is predicted to see a 70% increase by 2027, is also pushing demand for door-to-door logistics solutions."
DHL also believes the ASEAN Customs Transit System (ACTS) will strengthen cross-border road freight. Launched last year, ACTS allows trucks to move across multiple Asean borders with a single guarantee covering duties and taxes for the entire journey. DHL notes that 500 vehicles are licensed to operate so far.
Kelvin Leung, CEO of DHL GF Asia Pacific, added: "This augurs well for Asean countries as they gear up to bounce back strongly from the Covid-19 pandemic."
However, Mr Leung said, the lockdowns in South-east Asia were creating extra challenges.
"We are following the guidelines as they are being introduced in each country and ,at times, such guidelines may potentially impact day-to-day operations," he told The Loadstar.
Meanwhile, DHL said more customers were also turning to road freight for both short- and long-haul shipments to reduce carbon emissions.
It said an air-road shipment from Jakarta to Bangkok, via Singapore, cut carbon emissions by half, in addition to cost savings of 35%, compared with a direct flight. Similarly, trucking a shipment from Singapore to China reduces the carbon footprint by 83% compared with airfreight.