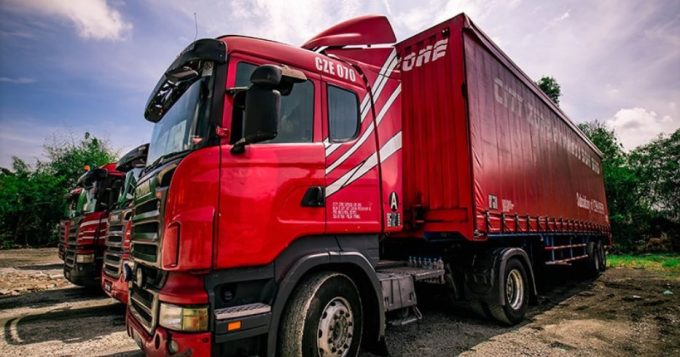 Penang-based transport and logistics firm City Zone Express (CZE) has launched a road freight service between Malaysia and Europe.
Fed up with delays and capacity shortages in container shipping on the route, CZE has deployed its fleet of 150 trucks as a land-based alternative, connecting with Europe via Chongqing, China.
General manager Raj Selvarajoo said CZE was already moving around 500 containers a month between Shenzhen and Hong Kong to South-east Asia, where it has offices in Malaysia, Singapore, Thailand, Vietnam, Laos and Myanmar.
"After the trade war, pandemic, Suez blockage and container shortages, we decided we wanted to take the service further," he told The Loadstar.
CZE's truck service runs from Chongqing, making the border crossing at Alashankou, before transiting Kazakhstan and Russia to Germany.
Mr Raj said the lead time was around 28 days, and, while the freight rate by road is 20-30% higher than by ocean, the speed and reliability more than made up for the added cost.
"Sea freight is a big mess and airfreight is way too expensive," he noted.
Trucking from China to Europe gained traction last year, when Covid started to seriously impact supply chains and it became apparent container shipping networks couldn't cope with the surging volumes linked to lockdowns.
Major players such as DHL, Ceva and DSV all noted the potential of utilising a China-Europe road freight land-bridge, thereby alleviating pressure on rail.
However, trucking routes have had their problems too, given Covid-tests for drivers and added customs checks, which Mr Raj said could sometimes cause congestion and delays, especially at Chinese border crossings.
CZE is offering the service to and from South-east Asia, but so far the bulk of demand has been for German exports of raw materials and electronic components used for manufacturing in Malaysia.
Mr Raj says one client is transporting lithium batteries, which he sees as a big opportunity for future growth.
"Batteries for electric vehicles have huge potential for land transport, and not just as an interim solution, given the cost and time advantages," he explained.
Meanwhile, with Malaysia still under lockdown, Mr Raj said there hadn't been too much impact on cargo operations so far. However, manufacturing output in some areas is down to 80% because of the restrictions, with the main effect being an increase in warehousing demand.