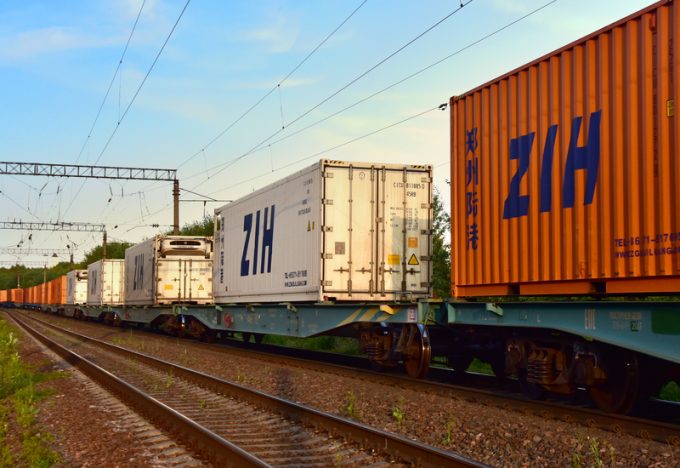 Booming China-Europe rail freight has expanded to Vietnam, but high demand and bad weather means lengthy delays.
Due to overstretched deepsea container trades, demand has been growing in South-east Asia for transport connections to Chinese rail hubs, via sea or truck.
Now, with a new Vietnam Railways (VNR) service, Hanoi has a direct rail freight link with Belgium, via Zhengzhou in China's Henan province.
The railway operator said it was planning eight trips a month, with a journey time of 25-27 days, carrying mostly electronic products.
VNR said the Covid-crisis in Vietnam was creating difficulties for sea freight, pushing many shippers to look for transport options via China.
However, according to Robert Foster, director of development at Norman Global Logistics, rail freight from Hanoi may not be a simple solution for those sourcing products in North Vietnam.
He told The Loadstar: "Right now, ocean freight – if the vessel leaves on time – is around 30 to 35 days from Vietnam to Hamburg. And with all the current delays on rail from China to Europe, you are lucky if you get to Hamburg inside 30 days that way.
"So I'm not sure how competitive rail from Vietnam will be when you factor-in additional transit time."
China-Europe rail freight has been enjoying rapid growth this year, a massive 52% increase in first-half volumes, to 707,000 teu, according to Chinese media. Train trips were up 43%, to 7,377, over the same period.
But this surging demand and modal shift is continuing to create congestion and delays on rail routes, Mr Foster said.
"There are delays due to the large amount of cargo being switched to rail from ocean. You may not get on to a vessel for two or three weeks, depending on the shipping line, as none of them are easy to deal with right now," he explained.
"Plus you have floods in Zhengzhou, Germany and the Netherlands and there's a lack of equipment and a shortage of rail cars available for transloading at the Brest-Mala border crossing [between Poland and Belarus]."