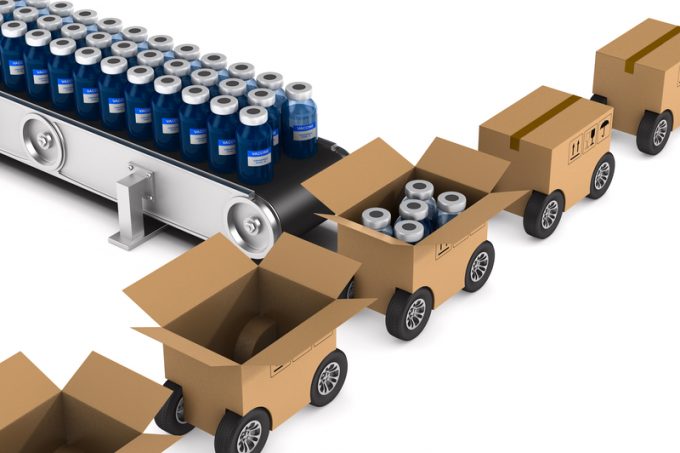 As the air cargo industry gears up for Covid-19 vaccine distribution, there are concerns that the pharma sector is not fully engaging with its supply chain partners – and that airports must be central to any plans.
"We are very open, and this is a good discussion to have," said Nicola Caristo, Cold Chain Association (CCA) secretary general. "We all know the difficult part is the getting the pharma industry to approach our industry
"But the challenge is also to get them talking to airports directly, and that will take a big effort. Airports are at the front line, and need to play a role in this, with or without GDP or CEIV certification."
He added: "We need to connect the dots. Pharma companies should propose changes, discuss and be part of the requirements, it is not a quick process. They should assign people to follow-up projects.
"And we need to be as open as possible, to show pharma companies where the challenges are and listen to their suggestions – but also propose solutions. It's not easy, but I am positive."
One hub is already jostling for position: Emirates is to re-open its SkyCentral DWC cargo facility in Dubai South "to serve as a dedicated anchor hub for cold chain storage and distribution of the vaccine".
It claims to be the world's largest GDP-compliant airside hub for Covid-19 vaccine distribution, with more than 4,000sq metres of temperature-controlled space available. It has also created a dedicated team.
But while airlines and some airports are developing individual approaches, other parts of the industry insist knowledge-sharing and cooperation between partners is critical to the success of the roll-out.
Mr Caristo added that collaboration was key – a message underlined by a recent announcement that the CCA is partnering with IATA to share feedback, experiences, knowledge and best practice. The two associations also plan to develop common work programmes, including temporary task forces and round tables, for specific initiatives such as the transport of vaccines and life science products.
And they are not the only associations to pair up. Tiaca has formed a partnership with pharma.aero to support its members in vaccine distribution readiness, called Project Sunrays.
"The objective of Project Sunrays is to deliver useful guidelines to ensure the proper and safe handling, storage and transport of the high expected volume of Covid-19 vaccines, once they are available," explained Frank van Gelder, secretary general of pharma.aero.
"Sunrays' findings and deliverables would be made available not only for our own members, but also the non-members eventually. The project is gaining momentum, and the importance of the topic cannot be underestimated."
While there has been much talk of a sudden rush of vaccine distribution, Mr van Gelder pointed out that it could take years.
"Once a vaccine is approved, it is likely that it would take a few years for global production, distribution and inoculation. The roll-out model depends on the agreements that different governments have secured with the vaccine producers and the number of vaccine dosages that are required for a treatment to reach immunity. Some might have secured in large volumes while some in regular batches.
"We also need to take into consideration the agreements that vaccines producers have signed and where the first few batches of vaccines would be delivered to.
"This would have impact on the cold chain capacity at destinations. Still, the expectation is that momentum will build as the vaccine producers increase production."
But preparation is key, he added.
"Regardless of the manufacturing locations, the air cargo industry needs to be ready and prepared to handle, properly store and deliver the Covid-19 vaccines to final consumers and patients in a safe, reliable and efficient manner. The establishment of pharma tradelanes through validation of proper handling and transportation-related processes and capabilities would increase the confidence of shippers who use them.
"Pharmaceutical shippers indicate that their global distribution of the vaccine will also depend on which countries will buy their vaccines and how they can optimise the production capacity they have available."
Competition to carry vaccines is rife – daily press releases announce that another airline is practising, or ready, or has gained qualification to carry vaccines. But how can pharma companies and governments distinguish between them, and sort the marketing spiel from the truly experienced?
Mr van Gelder said: "One way to distinguish logistics companies serious about handling/transporting pharma shipments are those that get certification, such as GDP and IATA's CEIV, which are highly recognised in the air cargo industry.
"Typically, a pharma shipper will first test the performance of a new transport lane in order to evaluate the pharma capabilities of the operators and qualify it as a reliable transport option."
Many companies are starting to invest, and Mr van Gelder said that sharing information would be it easier to assess and make decisions on investment, such as whether to acquire more assets, or improve physical and digital infrastructure.