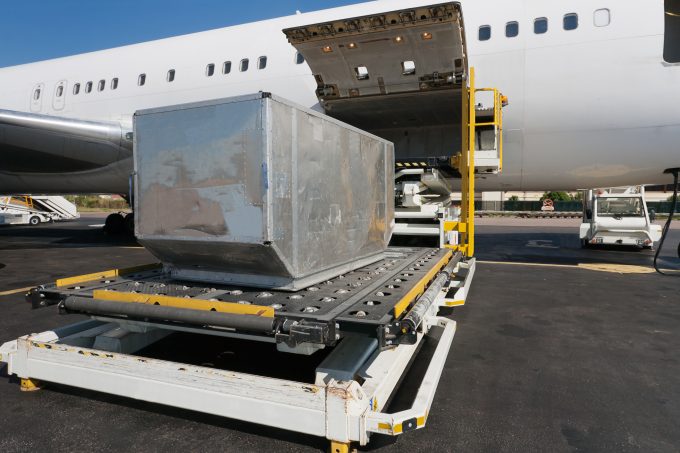 E-commerce and growth in the Asian air cargo market is pushing air freight suppliers to shift business models.
A growing charter market and strong Europe and US tradelanes have led to changes in the way equipment is supplied, according to unit load device (ULD) leasing specialist ACL Airshop.
"We need our services and equipment available throughout the Asia Pacific region, because that's where the biggest growth for the industry is going to be," said Asia Pacific director and general manager Pieter van Calcar.
"There's a growing middle-class in China and with the current exchange rate there's a lot of cargo moving in from Europe at the moment; that tradelane is very busy. Those into the US and into Europe have also picked up."
He added: "And the number of charter carriers coming back to or staying in the Asian market – charters out of Europe or the US – have been at a higher level since Chinese New Year than we've seen in previous years."
The South Carolina-based company plans to double its global network within five years, to keep up with Asia Pacific air cargo growth, and will increase its airport hubs from 35 to 70 and its ULD fleet from 35,000 to 70,000.
ACL has already added to its regional headquarters in Hong Kong new locations in Singapore, Beijing and Narita, and has established new handling agreements in Kuala Lumpur, Ho Chi Minh City, Hanoi, Beijing and Incheon. It has repair stations in Miami, New York and Amsterdam, with additional facilities due to open in Bogota and Hong Kong this year.
While the company also manufactures cargo nets and straps, and provides sales, repairs and fleet control services, one-way and short-term ULD leasing is its core business.
"There's a minimum seven-day lease, but it can be up to two years depending on the requirement of the customer. In our business model, it's important to make availability as easy and convenient as possible," said Mr van Calcar.
However, air cargo equipment availability has been complicated by the impact of e-commerce on the industry. Mr van Calcar said imbalances between overstock and understock locations can be exacerbated by online retailing due to increased demand for ULDs over pallets.
"There needs to be more consolidation at the point of departure in different sizes and shapes, which would require more use of structured ULDs. But there is no quick and dirty solution for this. If you fly a container from A to B and you have no return cargo, you need to get it back.
"One option is to use collapsible containers for a temporary period to rebalance the overstock/understock of your equipment," he said.
He added that ACL was developing maindeck collapsible containers for both narrow and widebody aircraft, which would assist pure cargo carriers with re-balancing their stocks.
As well as e-commerce, Mr van Calcar said seasonal events, such as Halifax lobster exports and Chile's cherry season, and well-marketed shopping events, like Singles Day in China, were also having a big impact on equipment positioning.
"This is different to just e-commerce. There are more and more events being promoted and marketed worldwide, especially with perishables and seafood, that are getting a wider audience and therefore in a short period of time there's an enormous amount of cargo coming out of a location."