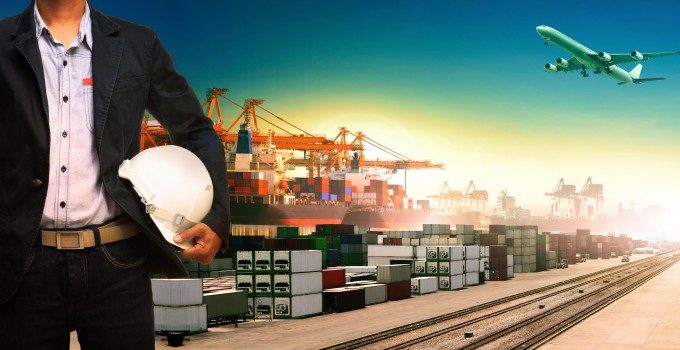 Shipping line alliance Ocean Three officially calls at DP World Southampton (DPWS) with its first service on Monday 9 February.  This will be followed shortly by a new service operated by 2M, an alliance of the world's two largest shipping lines, on Tuesday 17 February.
The 16,020 teu CMA-CGM Marco Polo, currently the world's largest container vessel arrives as part of the new Ocean Three shipping alliance on Monday. The Ocean Three partners are CMA CGM, a longstanding customer at Southampton; United Arab Shipping Company (UASC), which has called at Southampton on previous occasions; and China Shipping Container Lines (CSCL), which already charters slots on Southampton services. The Ocean Three alliance will have two services at Southampton, replacing two existing CMA CGM services, still to be called the FAL1 and the FAL3.
China Ocean Shipping Company (COSCO), traditionally a customer of the port of Felixstowe, will be taking slots on the CMA CGM services into Southampton.
The 2M alliance will have its maiden call on Tuesday 17 February with the 9,600 teu Susan Maersk.  The 2M alliance was formed between Maersk Line and Mediterranean Shipping Co (MSC), which are the world's two leading shipping lines.   The alliance has added DP World Southampton as a new port of call to give customers more choice and in response to cargo owners that have expressed a preference to use the Southampton container terminal. The new service will be called 'Condor' by MSC and 'AE9' by Maersk Line. It will initially deploy vessels of between 9,500 and 12,500 teu. For Maersk Line it will mean a return to Southampton as a vessel provider, after an absence of nearly five years. For MSC it is a continuation of the service that has historically been offered on CMA CGM's FAL1 and FAL3 services.
Commenting on the new alliances, Chris Lewis, Managing Director, DP World Southampton, said: "Everything is being super-sized.  The emergence of these big shipping alliances now brings bigger ships with even bigger discharges which still need fast, flexible and reliable services.  DP World Southampton has continued to keep pace with the changing shape of the shipping industry.  We've got the infrastructure, a new berth and deep-water access, as well as a proven track record for fast and reliable productivity."
DPWS has invested heavily in its people, systems and equipment in order to future proof its business and to have the capability to handle the needs of its existing and new customers.
DPWS opened its new deepwater berth – capable of handling the largest ships afloat and under construction in March 2014.  This was followed by a multimillion pound dredging program undertaken by Associated British Ports, the port authority. Both developments ensure that these ocean giants can access the terminal all year round.