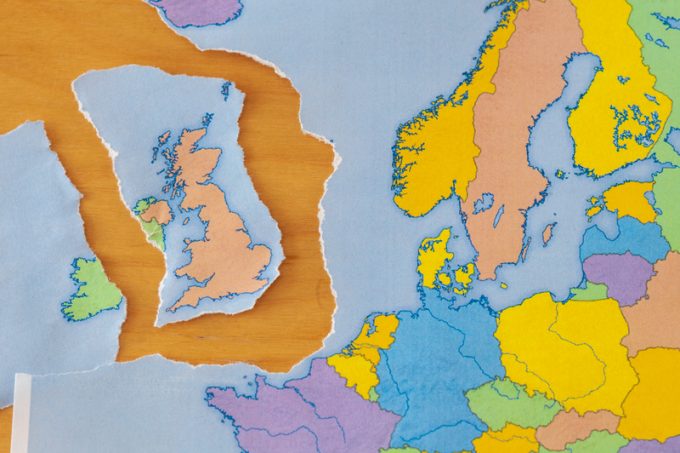 UK trade is beginning to feel increasingly isolated from global markets, but confusion rages over the source of the difficulties as Brexit, Covid-19 and empty-box shortages take a bite.
One forwarder told The Loadstar Asian carriers were adding a $1,000 surcharge per 40ft to service the UK, with even higher surcharges on the prepaid spot market, claiming the country is seen as a "nuisance".
"This is tied to Brexit and the pandemic, but carriers now see the UK as a feeder port that's a nuisance to call into, as there are always delays from Southampton to Liverpool," he said.
"European ports can suck up and absorb boxes from the whole continent through a few gateways and get the economies of scale, leaving the UK as a little lone island. And so, carriers either simply do not want UK-destined boxes, or they are charging for the privilege, making us a micro-climate in Europe when it comes to shipping."
The source said UK importers were experiencing higher costs for freight than their EU counterparts, which ultimately resulted in higher prices for consumers.
However, this assessment has been challenged, with one source noting that, while UK allocations on some UCLV loops have been cut back, the big ships are still coming.
Chief executive of UK Major Ports Group Tim Morris said the problem was that two separate matters were "at play" – deepsea and shortsea shipping, with the former very much a global problem.
"These two issues have largely separate dynamics, with Asia route stops and the problems surrounding box rates a symptom of global dynamics," Mr Morris told The Loadstar.
"We are seeing these playing out across regions, Los Angeles, Rotterdam and Shanghai for example, so there is not a huge interplay there on Brexit matters in terms of port flow; in terms of empty boxes and Covid, neither of these are UK-specific problems."
Another source told The Loadstar it was "too soon" to assess what was happening to UK trade in the wake of Brexit, particularly given the "extraordinary" impact of the pandemic.
Nonetheless, it appears that importers and exporters to and from the UK have suffered more than most from the rate hikes and space problems, with Freightos platform client Darren Thomas, of Global Freight Management, describing things as "unparalleled".
Mr Thomas added: "The freight industry has never seen such problems with congestion, equipment shortages and rates increasing to unprecedented levels."
And if proof was needed that carriers are treating the UK differently, a customer advisory from CMA CGM last Thursday, seen by The Loadstar, advised there was limited prompt booking availability from UK ports to global destinations.
One source said: "As long as you don't want to ship in the next four weeks, that's all good."
Mr Morris acknowledged it was "clearly a challenging period for the global container shipping supply chains and the ports that service them the world over", but stressed this has been the case for ports in Europe and North America, just as much as the UK.
"As you would expect, the UK's gateways ports have been working exceptionally hard to meet the challenges of high demand and uncertainty on vessel calls," he added. "They remain very busy but are certainly past the peak of congestion. The UK, as the world's fifth-largest economy and a 10 million teu a year container market, has a strong intrinsic position on the world stage as a direct call destination."
Freight and Brexit: take a couple of minutes to respond to this short survey from DDC FPO and receive a copy of the full report.