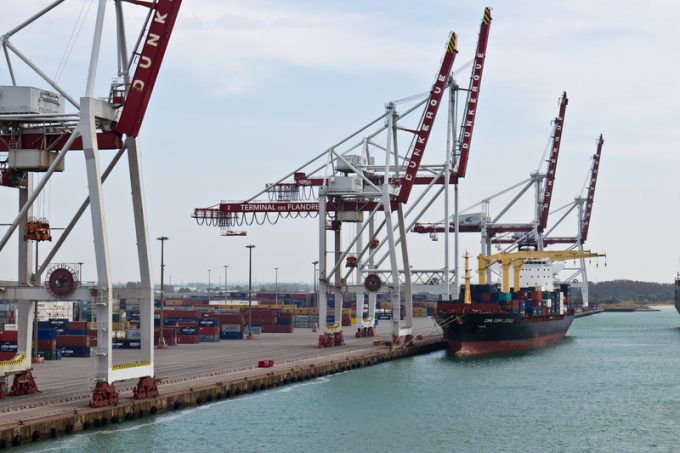 Record high spot rates from Asia to North Europe and predictions of huge hikes for annual contract rates could lead to a rush of cancelled orders for next year.
Retailers in Europe are already nervous about new partial lockdowns stymieing their sales, and the enormous sea freight rates and surcharges they are being billed is significantly adding to their concerns.
"We are certainly starting to see customers cancelling, as the rates are beyond ridiculous," one source told The Loadstar today.
It appears carriers are now regularly quoting $10,000 per 40ft HC for January shipments from China to the UK, and another source reported to The Loadstar today he "had heard of $13,500 being quoted".
He added: "I can't wait for the day certain lines are chasing our business again, and then I will have great pleasure telling them to phone back in 10 years."
And The Loadstar continues to receive complaints about the myriad extra charges by carriers on the tradelane, including a ramping-up of cancellation fees.
One UK forwarder source said his carrier was looking at charging a $1,000 per teu booking cancellation fee, two weeks out from 1 January, despite the uncertainty of equipment availability.
"That's $2,000 per feu for doing nothing but reallocating boxes that they don't have," said the irate source.
There are also concerns in the forwarding community that customers will either refuse, or be unable, to pay all the extra charges being racked up by the supply chain disruptions.
Some 6,000 teu carried to the Belgian port of Zeebrugge several weeks ago, due to Ocean Alliance carriers skipping the heavily congested port of Felixstowe, are finally arriving at the London Thamesport Isle of Grain general cargo and container facility this week on two feeder vessels.
Communication by the carrier on the relay operation was described by one UK forwarder dealing with customs clearances as "disgraceful", and another told The Loadstar he feared his boxes could be stuck at Thamesport until after Christmas.
"We have been trying to explain to our customer that it is very difficult to get transport from Kent to the Midlands at short notice – not that container haulage isn't difficult anyway at the moment," he said. "I don't blame them for being angry with us and we have sent a very strong protest to the line, but they don't even bother to reply."
In another instance, eight containers of toys that needed to get to UK stores pre-Christmas, and were due to be unloaded at Southampton, were instead unloaded at Dunkirk after the vessel skipped its UK call. The carrier has advised the forwarder that the transit time for them to be feedered to Southampton would be eight days.
"It took the British three days to evacuate 500,000 soldiers [from Dunkirk] in World War II and, 75 years later, it's taking a shipping line more than double that to transport eight boxes," the forwarder told The Loadstar.
The European Shippers' Council and forwarding association CLECAT have urged the European Commission to follow the lead of the US Federal Maritime Commission and step up its scrutiny of carrier practices.
Meanwhile, the Hutchison Ports-owned port of Felixstowe's weekly operational update continues to state that it is increasing its labour force by recruiting 104 additional equipment drivers, plus a number of engineers.