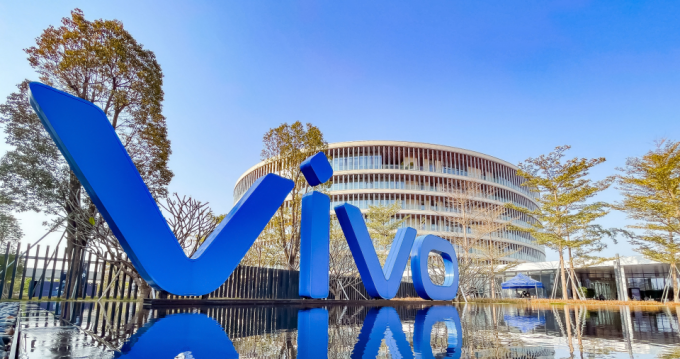 Increasing numbers of airlines are banning the shipment of Vivo mobile phones, following a pallet fire at Hong Kong Airport at the weekend.
This is likely to have a serious impact on Vivo, which is ranked number five in global smartphone shipments.
Alongside Indian carriers Spicejet and Go Air, Garuda, IAG Cargo, Cathay Pacific and Lufthansa Cargo have also told customers the shipments are banned.
A spokesperson for Lufthansa Cargo told The Loadstar: "Following the reports of an incident at Hong Kong Airport, unrelated to our operations and pending investigations by the authorities, Lufthansa Cargo has followed the actions of the involved carriers and decided to ban all Vivo products containing lithium batteries (ion and metal) for direct or indirect carriage as airfreight on board any flights operated by Lufthansa Cargo and/or Lufthansa, Austrian or Brussels Airlines, as a precautionary temporary measure until further notice.
"We are in constructive exchange with the responsible authorities for further steps," it added.
IAG told customers: "With immediate effect and until further notice, IAG Cargo embargoes any type of Vivo shipment containing batteries from all APAC and Middle East origin stations to all destinations. This embargo applies to any form of shipment booked either directly or indirectly for uplift on IAG Cargo services."
Cathay Pacific told The Loadstar that while it had not flown any Vivo shipments before, it has now imposed an embargo and is liaising with industry bodies about the situation.
Vivo has a strong market in India. GoAir said "all consignments from Vivo are on hold", while Spicejet cargo chief Sanjiv Gupta told media not only were all Vivo mobiles and accessories banned, but that "if any undeclared or mis-declared mobile shipment/accessories [are] found during screening, tendering dangerous goods, the agent will be blacklisted".
Indian aviation regulator the Directorate General of Civil Aviation (DGCA), after a meeting today, is expected to take a decision shortly on whether to issue an advisory on carrying Vivo cargo by domestic carriers. It was unable to respond to The Loadstar before publication.
Vivo has also yet to respond to The Loadstar's request for comment, but told Asian media: "We have paid high attention [to the fire] and immediately set up a special team to work closely with the local authorities to determine its cause."
David Brennan, assistant director cargo safety & standards for IATA, said he was "concerned", and that the fire on the ramp in Hong Kong "represents a very serious incident that could have affected flight safety".
He added: "We understand the Hong Kong Civil Aviation Department (HK CAD) has commenced an investigation to identify the cause of the fire and that the manufacturer of the phones has reached out to the HK CAD. We look forward to any information that the HK CAD makes available."
Lithium ion batteries in mobile phones have a lengthy charge sheet already, but Mr Brennan said there may have been other commodities loaded on to the pallet as well.
"We would expect that to be part of the HK CAD investigation to determine the exact contents of the pallet."
He added: "IATA remains focused on the safe transport of dangerous goods by air, including the transport of lithium batteries. Until the investigation is completed, we believe it is premature to make assumptions or propose changes to the existing regulations for the transport of lithium batteries."
While one Chinese forwarder said China's airports were introducing stricter controls on shipments containing batteries following the fire, leading to delays, a Shanghai-based forwarder told The Loadstar major Chinese airports were always stricter, anyway.
"I am not aware of any delays, and I don't think they will happen," he said.
The ban on its phones will be a severe blow to Vivo. In the fourth quarter, it had a 15% share in the Asia smartphone market, which, it said, was driven by a strong performance in Indonesia, Thailand and Malaysia, "where Vivo led all smartphone manufacturers in shipments during the quarter".
Globally, Vivo ranked fifth in global smartphone shipments last year, with a market share of 8.6%, suggesting its phones are on many aircraft around the world.