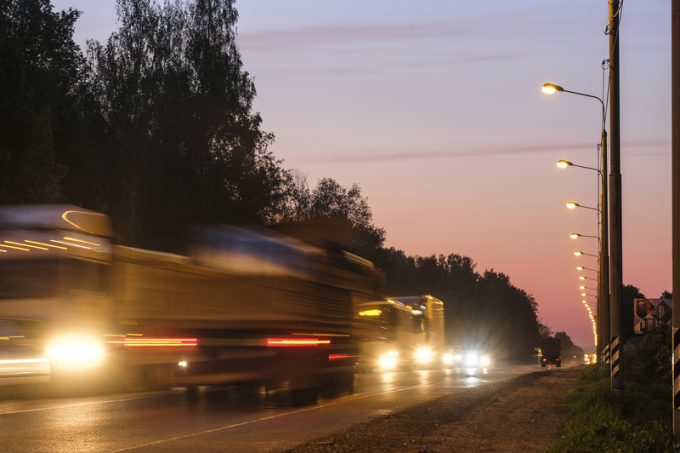 A combination of surging fuel prices, driver shortages, increased demand and tight supply have driven European road freight rates to record levels.
According to new freight rate data from Transport Intelligence (Ti) and Upply, the European Road Freight Rate benchmark index for Q4 21 stood at 108.3, 1.1 points higher than in Q3 and 3.2 points higher than in Q4 20.
It also represented the sixth consecutive quarter-on-quarter growth in road freight rates and Upply CEO Thomas Larrieu warned that shippers could expect further increases this year.
"The rise in road freight rates in Europe shows no signs of abating in the short term," he said.
And he added: "The situation will remain complicated for road hauliers, who are facing a triple challenge – soaring fuel prices, a shortage of drivers, which is also pushing up wages, and the difficulty of renewing or expanding their HGV fleets, as manufacturers face disruptions in component supply.
"If we add the gradual end of government aid to absorb the shock of the Covid pandemic, we understand that the market will evolve in a very uncertain economic context, even if demand remains dynamic."
According to the latest figures from the International Road Transport Union (IRU), driver shortages continue to be widespread problem across Europe. It estimates a shortage of around 100,000 drivers in the UK, 60,000 in both Germany and Poland, 31,000 in France and Italy and Spain lack 20,000 each.
IRU director of corporate services Vincent Erard said: "The shortage of drivers is seriously disrupting supply chains in European countries as economies recover and demand for transport services increases.
"The urgency of the situation is reinforced by the continuous increase in fuel prices throughout 2021, also putting transport operators under great pressure," he added.
Diesel prices in Europe, which represent around a third of a truck's operating costs, ended the year around 25% higher than at the beginning of the year.
Ti also explained that demand had recovered significantly, UK retails sales showing strong growth throughout last year, while current orderbooks at German factories were as full as at any point since the 1960s.
"Demand for road freight transport across Europe is high, pushing rates to all-time highs as carriers work intensely to supply capacity," said Nathaniel Donaldson, economic analyst at Ti. "Demand is, though, being held back by a mixture of supply constraints, bottlenecks and the uneven restrictions imposed by Covid-19 pandemic restrictions across the region.
"Heightened demand and restricted supply look set to remain over the coming months, likely insulating rates from a traditional Q1 dip from peak season levels," he added.
However, the picture is mixed: road freight rates in Spain actually declined 6% year on year in the last quarter of 2021 as rates from the UK to France surged 10.8% during the same period.