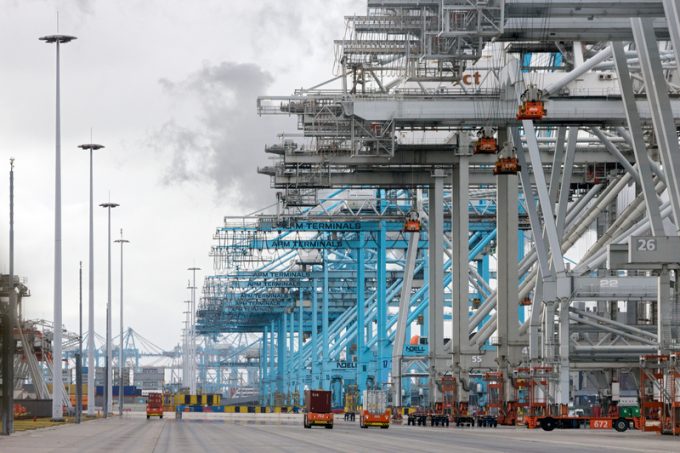 Hutchison Port Holdings is set to complete its acquisition of APM Terminals' APMTR facility in Rotterdam's Maasvlakte Delta area.
The deal means Hong Kong-headquartered Hutchison now controls the vast majority of the terminal capacity in the Maasvlakte I (Delta) area, while APMT will focus on its highly automated facility on the Maasvlakte II area, also home to the DP World-led Rotterdam World Gateway terminal.
The deal, announced in December 2019, needed approval from both Dutch competition authorities and labour unions, and today Rolf Nielsen, head of hub terminals at APMT, said: "We are pleased to announce our divestment of APMTR to Hutchison Ports.
"Over the past 18 months, the various parties have worked intensively and constructively together to complete a sale that gives APMTR the best possible future, with good job security for its employees."
APM Terminals acquired the facility as part of Maersk's purchase of US shipping line Sealand. The site has an annual capacity of 3.5m teu, is equipped with 13 post-panamax cranes operating its 1.6km quay and has a yard area of 100ha.
Clemence Cheng, MD of Hutchison Ports Europe, said, "We are delighted to strengthen further our presence in the port of Rotterdam. We already handle the majority of containers in the port through ECT's Delta and Euromax terminals.
"The addition of APMTR will further enhance our ability to offer a first-class and flexible service to our customers," he added.
APMTR is adjacent to Hutchison Ports' ECT Delta terminal and, according to the eeSea liner database, handles nine services, the largest being the 2M's AE1/Shogun Asia-North Europe, which features Hapag-Lloyd as a slot charterer.
Its other strings include the South Africa-Europe SAECS, the 2M's TA3/NEUATL3 transatlantic service, Maersk-CMA CGM's joint Europe-Canada and several feeder and intra-Europe shortsea services.
The takeover of APMTR includes a five-year volume guarantee from Maersk Line.
Mr Cheng added: "We have the opportunity to redevelop and enhance the facility in the future, and look forward to continuing to grow our business in the port."