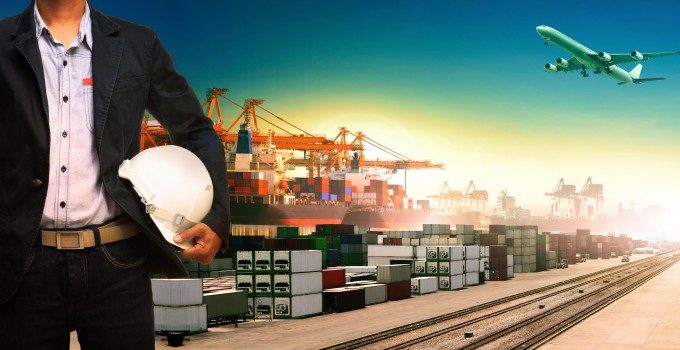 Ground handling congestion dragged down airfreight growth last month, highlighting the industry's "lack of investment" in cargo infrastructure.
According to Clive Data Services, November volumes declined 1.2% month over month, reversing the trend traditionally seen in the peak season build-up to Christmas.
"Last month's fall in volumes compared with October came despite a 0.5% rise in capacity, while overall air cargo rates climbed 8% in November, month on month," Clive added.
Comparing the data with November 2019, there was a 3% decline in volumes and a 12% drop in capacity, but rates were some 159% higher than pre-Covid levels.
Clive MD Niall van de Wouw said it was "quite remarkable" that the global load factor for November had been two percentage points lower than in October.
He explained: "This unexpected month-over-month shift is not due to a lack of demand, it is almost certainly because cargo cannot be pushed efficiently through the system.
"This is also what we've seen reported in the ocean freight market, at US west coast ports. Labour shortages are a factor in all sectors, but this is especially having an impact on such a labour-intensive industry as airfreight, especially on the ground.
"Airport congestion seems to be the price the industry has to pay for the lack of investment in, and appreciation of, cargo handling."
Indeed, The Loadstar reported on Monday how airport warehouse congestion at major hubs like Los Angeles and Amsterdam was causing big bottlenecks, with ground handlers blaming forwarders for not collecting cargo.
"The current inefficiencies on the ground must have opportunity costs for airlines, forwarders and shippers alike, because cargo will be missing flights," Mr van de Wouw added.
"Two months ago, we described the air cargo market as 'fragile' heading into the traditional peak season, and this fragility is being visualised on social media videos showing countless pallets and containers waiting on the tarmac."
In its latest customer update, Flexport said the congestion situation at Amsterdam was improving, but other European hubs were still suffering.
The forwarder added: "It is expected to last until the end of the year and negatively impact all freight forwarders' transit times. To cope with this, terminals are hiring additional temporary staff, implementing new processes and rethinking their infrastructure."
Meanwhile, capacity constraints continue to be the main challenge in Asia. For example, Flexport said, demand from North China to Europe was "increasing rapidly", due to high demand for PPE, which has pushed up freight rates.
And in South China, the forwarder noted, there were passenger flight cancellations from Hong Kong and Guangzhou, likely due to Covid restrictions, and airlines were rejecting large shipments.
Air cargo from South-east Asia is facing similar capacity constraints.
"Ex-Bangkok airlines can only accept small shipments," Flexport said. "And space is extremely tight ex-South Vietnam for all transpacific eastbound lanes. Export demand is still increasing and warehouse terminals are overloaded with cargo."
To hear Brian Bourke, CMO of Seko Logistics, on the air cargo market, listen to this clip from today's The Loadstar Podcast