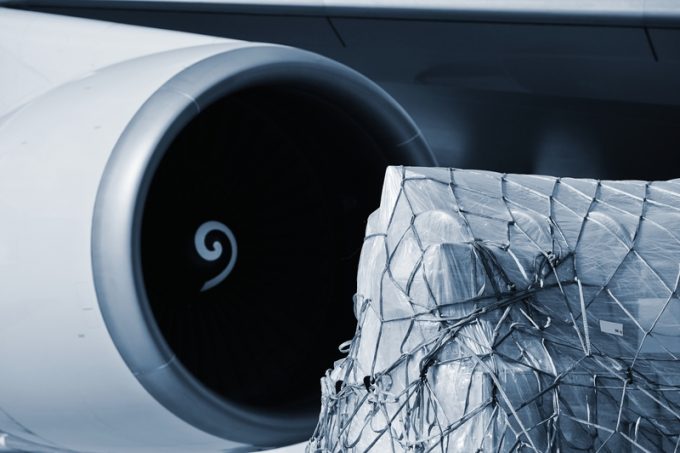 Attempts by air cargo handlers to encourage forwarders to pick up freight at weekends are failing, according to two senior handling sources.
While the congestion at several airports, notably Amsterdam and Chicago O'Hare, has eased, handlers claim one of the biggest issues is lack of freight movements between Friday and Monday.
"We are experiencing cargo not being picked up by forwarders – that's a sweeping statement, but in general, dwell times are increasing," said Robert Fordree, head of cargo for Menzies. "Forwarders are struggling to get drivers, and their warehouses are full too.
"We have looked at increasing storage charges, but it's really a logjam everywhere, and wouldn't change anything."
Another handler said it had set up its own operations to deliver freight direct to forwarders, but added: "But then, there is no space at their end. Forwarders are congested too.
"We doubled our storage charges, and then did it again, but still no one picked up the freight. It's caused congestion in our warehouses and it's been chaos."
Forwarders can also expect to see a rise in terminal handling charges (THCs) next year.
"Our airline contracts don't even cover the cost of our people," said one senior handler. "You'd never be able to stay in this business if you only charged the airlines. You can't survive without THCs."
Forwarders, meanwhile, are also belly-aching about handlers. A video of large amounts of cargo sitting airside at Heathrow circulated widely last week, triggering complaints by forwarders, who blamed the handlers.
But one of the unique challenges at Heathrow is that airside cargo must be moved by truck to go through the cargo tunnel at the airport, which requires different drivers, explained one source.
And the whole sector is suffering from a shortage of labour. WFS, which today said it was investing in a new cargo terminal in Copenhagen, is said to be about 1,500 staff short in the US, although one source noted the situation was improving.
"There are lots of labour challenges," said Mr Fordree. "The pool we have traditionally fished in is getting smaller and smaller – people who used to work at the airport are now going to competing industries. Everyone is fighting for the same fish, so congestion is now in part due to labour availability, experience and knowledge."
The rebound in some passenger services is also causing problems. Accenture's Seabury said this morning belly capacity between the UK and US had risen 21% since the US fully re-opened its borders this month, although other European destinations didn't see the same capacity rises. But handlers said passenger flights were less able to change schedules and passenger airlines tended to be less flexible.
"Those carriers that do cargo, and have done cargo for a long time, know you just can't keep sending it in when there is congestion – we've had some sensible conversations with global carriers," said Mr Fordree.
"What we have seen is that where airlines operate passenger freighters, or passenger operations with few passengers, they are more amenable to adjusting their schedules, especially to hubs.
"But as passengers start to come back, airlines do what the passengers want, and we have less ability to flex schedules."