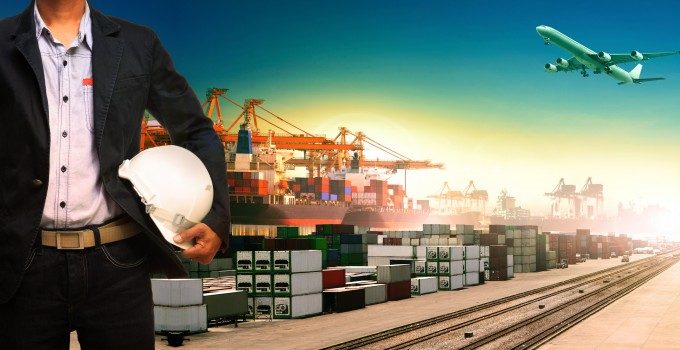 Denmark's DSV and Switzerland's Panalpina announced today they had "agreed to join forces", in a deal that values Panalpina at about Sfr4.7bn ($4.72bn), excluding debt considerations. It is effectively a takeover of the latter by the former, where significant cost savings will be targeted.
This is the largest deal in the transport and logistics industry since Japan Post acquired Toll Group four years ago for $5.1bn – and now Toll could be the next takeover saga, given that its owner might be ready to part ways with the Australian company if the right offer emerges.
If the Exchange Offer is successful, DSV and Panalpina will become one of the world's largest transport and logistics companies with a combined pro forma revenue of approximately Dkr118bn, or nearly $18bn at the prevailing exchange rates, and a combined workforce of more than 60,000 employees.
Key to the successful DSV takeover of Panalpina – which is defensive, given broader trends in the air and ocean freight trades – was the backing of the target's controlling shareholder, the Ernst Göhner Foundation, which owned a 45.9% blocking stake in the Swiss 3PL.
At completion the Ernst Göhner Foundation is expected to become the largest shareholder of DSV with a holding of approximately 11% of the issued share capital. A candidate proposed by the foundation will be elected to the board of directors of DSV.
"The board of directors of Panalpina recommends that Panalpina shareholders accept the public exchange offer," Panalpina said today.
After talks that have dragged since mid-January, the offer, it said, received the support of shareholders "representing 69.9% of the registered shares of Panalpina, who have irrevocably agreed to tender their shares. This includes Panalpina's largest shareholder, Ernst Göhner Foundation, and Cevian and Artisan."
It took almost three months and three offers to carry the deal over the finishing line, and DSV will offer 2.375 DSV shares (with a nominal value of Dkr1 per share) for one Panalpina share (the "exchange ratio").
"Fractional DSV shares will be settled in cash. Based on the DSV closing price of Dkr550.4 and an exchange rate of Dkr1.00 = Sfr0.1498 as of 29 March 2019, the Exchange Offer equals an implied offer price of Sfr195.8 for each Panalpina share," it said.
DSV is paying a massive ~ 43% premium against Panalpina's unaffected share price of Sfr137 (15 January 2019, the day before DSV's initial proposal was published).
The transaction is expected to be "EPS [earnings per share] accretive (diluted and adjusted) in year two after settlement of the public exchange offer, and it is DSV's aspiration to lift the operating margin of the combined entity towards DSV's existing level".
The combined entity – labelled as "DSV Panalpina A/S" – will challenge DHL Global Forwarding, Freight (DGFF) in second place in ocean freight by total volumes, trailing behind market leader Kuehne + Nagel, while it will take on Kuehene + Nagel for second place in the air freight ranking – both sit behind DGFF, the global air freight leader by tonnes.
The chairman of the board of Panalpina, Peter Ulber, said in the course of past weeks: "Panalpina's board of directors and management has been exploring different strategic initiatives and held discussions with DSV about a potential combination. The board of directors' assessment is that the updated proposal of DSV is very attractive. It is recognising the quality of Panalpina's employees, the company's strong position as one of the world's leading providers of supply chain solutions, and its special competencies and know-how in air and ocean freight."
Meanwhile Kurt Larsen, the chairman of the board of DSV, noted "a combination of DSV and Panalpina further strengthens our position as a leading global freight forwarding company. Together, we can present a strong global network and enhanced service offering to our clients, further solidifying our competitive edge in the industry. It's a great match on all parameters. Panalpina is a great company and we're very excited by this possibility to join forces and to welcome Panalpina's talented staff".
To read our Premium coverage published earlier today, please click here.