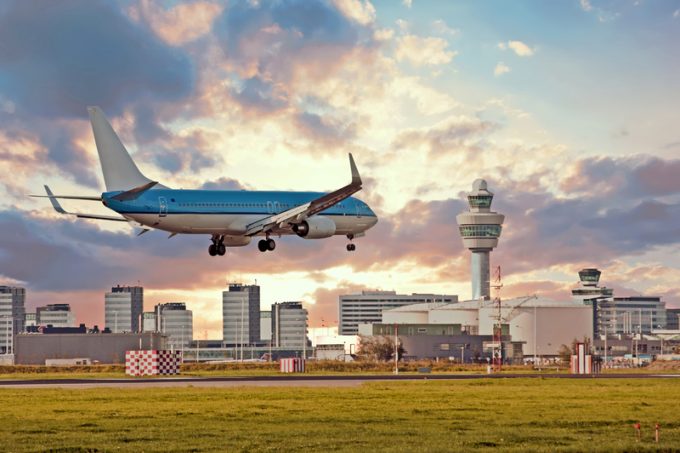 Schiphol's airlines have stepped up their belly cargo operations as freighter capacity constraints continue to bite.
Last week, the airport reported it had seen 4.2% growth in belly cargo in 2018, but overall cargo volumes were down 2.5% year on year.
Total freight volumes were 1.7m tonnes, making Schiphol Europe's third-largest air cargo hub; but full freighter movements fell 10.4% and freighter volumes were down 7%.
"Expanding in terms of flight movements is not possible," said Bart Pouwels, head of cargo. "But … due to capacity constraints,  cargo volume in the bellies of passenger aircraft have increased."
Last year saw various organisations in the Netherlands fight for a "local rule", via which freighter airlines could benefit from unused slots. Speaking at an event last month, chairman of Air Cargo Netherlands Ivo Aris was reported as saying there was "light at the end of the tunnel", believing the scheme could be introduced by the summer season.
Last year, minister for infrastructure Cora van Nieuwenhuizen set out two conditions for the introduction of the regulation: it should not be in conflict with EU rules; and the slot coordinator must think it's feasible. Both conditions have now been met.
Airport Coordination Netherlands (ACNL) said last month: "Local Rule 2 is currently under scrutiny by the minister of infrastructure and water management who, according to Council Regulation (EEC) no 95/93, will have to take a decision on the proposed local guideline.
"In this respect, ACNL has performed a requested feasibility examination with regard to Local Rule 2.
"ACNL deems Local Rule 2 feasible …ACNL has reverted these conclusions to the minister … and the Coordination Committee Netherlands, [which] has been invited for a meeting on these conclusions."
In addition, the government is looking at plans for slot growth from 2020.
"The decision of moderate future growth is now a topic for our central government and our minister of infrastructure," said Mr Pouwels. "We, unfortunately, have no information of when this will happen or what the decision will be."
Any further delay, however, could see the continued trend of greater cargo growth at smaller airports. Leipzig-Halle saw a record rise in tonnage last year, of 7.3%; Budapest was up 14.9%; Liege was up 21.5%; and the smaller airports are working hard at growing their freight, while concerns over congestion at major airports in 2017 has also worked in their favour.
However, Schiphol said it was working hard to ensure it retains its cargo credentials.
"In 2018, despite a slight decrease in overall freight volumes, we built on a number of initiatives that enhance the experience of our pharmaceutical, e-commerce and perishables customers, and our continued commitment to quality is having positive results," said Maaike van der Windt, director aviation marketing, cargo and customer experience for Schiphol.
"We experienced a year of ups and downs in 2018, and in 2019 we will continue to focus on close collaboration with our cargo community through the Smart Cargo Mainport Programme to pursue ambitions such as an increase in digital information exchange and quality improvements in the supply chain."
Last year saw decreases in volumes at Schiphol from most regions, with Asia down 1.8% on inbound and 4.2% outbound. While outbound volumes to Africa increased 3.2%, inbound fell 1.3%. But Mr Pouwels said perishables from South America were on the rise.
"There's been positive figures for flower and perishables volumes, such as fresh fruits (roses, fresh cut flowers, citrus fruit, peaches and nectarines), mostly coming from South America."
He added that there were also rising belly cargo volumes to North America.