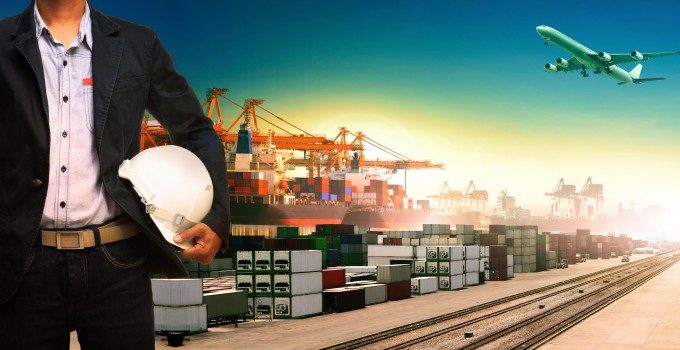 CMA CGM has announced that its Singapore-headquartered subsidiary, APL, will exit the Asia-Europe trades after the summer.
The announcement came as the French carrier reported its first-quarter results this morning, which included $1.7bn in revenue from recently acquired 3PL Ceva Logistics.
However, it was the decision to withdraw APL from a series of trades and instead focus on its transpacific and intra-Asia services that caught the eye, potentially reversing CMA CGM's long-held philosophy of maintaining the separate branding of acquired companies.
"The new organisational setup will allow the group to simplify its offer, making it more legible to its customers, and benefit from the expertise of specialist companies from coherent regional groups, while reducing its costs," CMA CGM said.
It added that a $1.2bn savings plan, first announced in March, was today upped to target $1.5bn in savings, "mainly by streamlining its organisation and its maritime routes".
As a result, CMA CGM would be the sole carrier in the group to operate on the transatlantic, Asia-Europe, Asia-Mediterranean, Asia-Caribbean and Europe-India/Middle East markets.
For the first three of those routes, of course, CMA GCM operates as part of the Ocean Alliance, with Evergreen and Cosco/OOCL.
Meanwhile, APL will continue its focus on the transpacific trade, where it launched the Eagle Express (EXX) service for US importers willing to pay premium freight rates for guaranteed container deliveries and which operates outside of the Ocean Alliance grouping.
The 'Eagle GO Guaranteed' concept was expanded to the Asia-Europe and Asia-Latin America markets last year, and it remains to be seen whether CMA CGM will continue selling the service to shippers and forwarders.
APL will also continue to operate Asia-Indian Subcontinent (where it will be the CMA CGM group's only brand) as well intra-Asia routes (in cooperation with CMA CGM's CNC subsidiary), the US cabotage services (which are protected by the Jones Act and require US-flagged vessels) and the Asia-Oceania routes.
However, CMA CGM said its Australian subsidiary, ANL, which was one of its first acquisitions, would "remain the lead brand for Oceania".
The changes are set to take effect on 1 October.
Earlier this year, CMA CGM consolidated its intra-Europe brands and dispensed with 250 years of history by folding MacAndrews into the newly acquired Finnish shortsea operator, Containerships.