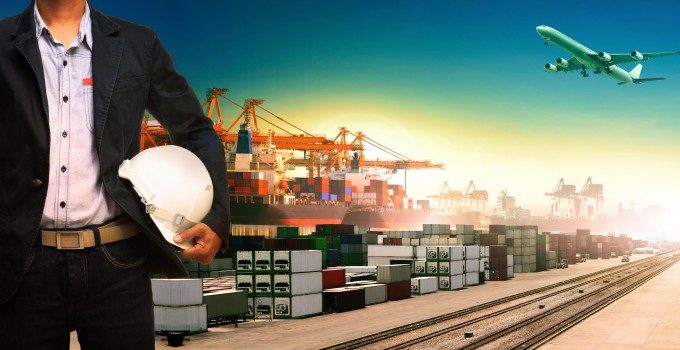 Air freight shippers on the transpacific trade are increasingly turning to express ocean freight services in response to tight air cargo capacity.
Nicolas Sartini, chief executive of CMG CGM-owned APL, told delegates at this week's TPM conference in Long Beach that the introduction of its transpacific Eagle Express (EXX) service, operated outside the Ocean Alliance, was in response to a growing need for greater schedule reliability and faster transit times.
"EXX will address many of the issues shippers are having with carrier reliability," he said.
"It will serve the Shanghai-Los Angeles tradelane. It arrives in Los Angeles on Tuesday morning and by that evening around 2,000 teu will be delivered to an off-dock facility ready for customer pick-up at 6am the next morning, without needing to go through a truck appointment system."
Transit time between Shanghai and Los Angeles will be 11 days.
"It is a premium service that will avoid the normal bottlenecks on the transpacific trade," he said.
Despite the much-publicised congestion issues around Los Angeles, Mr Sartini said there was also significant congestion in Chinese export ports.
"But in spite of these difficulties, there is room for us to introduce a premium service, and we are giving guarantees at the ports of origin and destination, as well as guaranteed time of arrival at inland terminals via rail," Mr Sartini said.
Last year, the carrier introduced time-arrival guarantees on its EX1 transpacific service and, despite the higher prices, Mr Sartini said it had been popular with shippers looking to have twin-speed shipment flows.
"A lot of BCOs [beneficial cargo owners] are still focused on paying low rates, but we are seeing more customers making reliability the most important factor, especially those developing more complex supply chains
"Some of these clients would use air freight, but they are using premium shipping services in preference because of the capacity problems there.
Sanne Manders, chief operating office of Flexport, said demand for premium services was as much about lack of air freight capacity as the failure of slower shipping services to maintain schedules.
"There are premium container services being developed which will take some of the volumes away from air cargo. But in spite of that I still see a capacity crunch continuing around air freight, and many airlines continue to be reluctant to sign block space agreements."