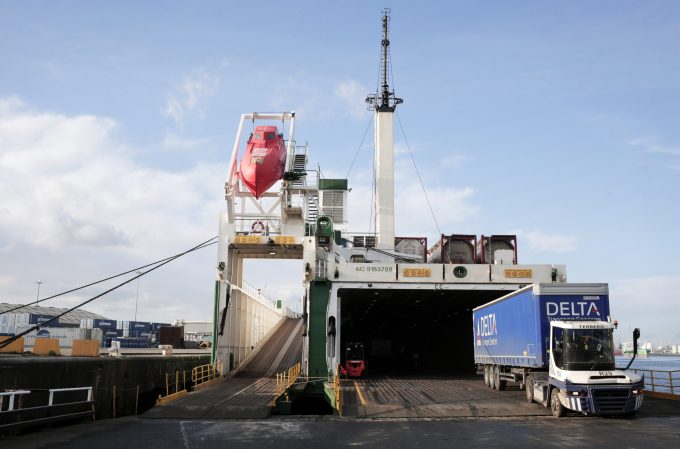 The UK's Department for Transport (DfT) has signed a £77.6m deal with four ferry operators to provide extra capacity between the UK and continental Europe should cross-Channel freight flows be hit by significant disruption post-Brexit.
The DfT said the extra capacity amounted to 3,000 trailers a week and the deal with Brittany Ferries, DFDS, P&O Ferries and Stena Line is focused on nine routes serving eight ports – Felixstowe, Harwich, Hull, Newhaven, Poole, Portsmouth, Teesport and Tilbury.
These routes, said the DfT were "in areas less likely to experience disruption".
Transport Secretary Grant Shapps said: "As the transition period comes to an end, we're putting the necessary measures in place to safeguard the smooth and successful flow of freight.
"Securing these contracts ensures that, irrespective of the outcome of the negotiations, lifesaving medical supplies and other critical goods can continue to enter the UK from the moment we leave the EU."
Today's DfT contracts were awarded under the freight capacity framework and will be in place for up to six months after the end of the transition period.
Last year, the DfT headed by Chris Grayling paid £87m to ferry companies for similar capacity arrangements, infamously including Seaborne Freight. But the extra capacity was unnecessary as Brexit was postponed.
Today the DfT said: "Should the contracts not be required, termination costs would reflect a fraction of the full contract amount."
Coinciding with the announcement, Teesport owner PD Ports today completed a £3.36m refurbishment scheme of its Number 1 ro-ro linkspan.
The port operates three ro-ro berths, serving nine sailings a week from Rotterdam and Zeebrugge, as well as a monthly call from Japan. The renovation of the terminal will allow a wider range of vessels access to the berth.
PD Ports CEO Frans Calje said: "Ro-ro is an important component of our port activity at Teesport and integral to our preparations to support future trade movements in a post-Brexit era, while continuing to drive economic growth for the Tees Valley.