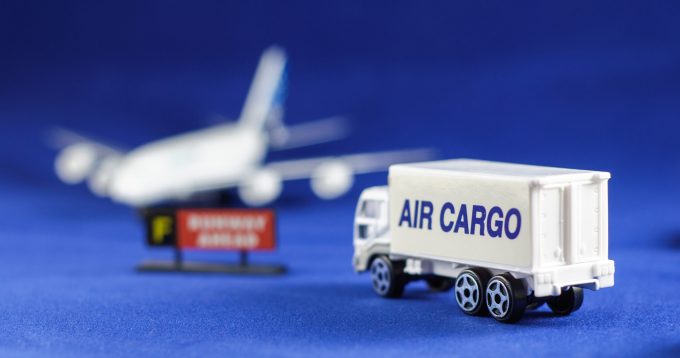 The news that air cargo rates have fallen to their lowest level since Drewry launched its airfreight price index in May 2012 will be a blow to an industry struggling to boost quality and retain customers.
Drewry's Index fell by 3.8 points in February, the fourth consecutive monthly decline, reaching a new low. The index is 18.6 points lower than it was in February last year, and stands at $2.57/kg, for a weighted average of all-in buy rates paid by forwarders on 21 major east-west lanes.
The rate is still significantly higher than forwarders were reporting last week, indicating that March numbers will continue to be low.
Drewry agreed. "Drewry expects airfreight rates to remain challenged over the course of the year by weak global demand and rising capacity, as buoyant passenger traffic releases more bellyhold space."
Low rates could contribute marginally to modal shift in the favour of air freight, but forwarders claim cargo rarely comes back to air, as sea freight remains significantly cheaper.
"Once cargo is in a container, it is really hard to get it back," said Lucas Kuehner, global head of air freight for Panalpina, at the World Cargo Symposium in Berlin this month.
"Once it's on sea freight, it's a sea freight product."
Chris Welsh, secretary general of the Global Shippers' Forum, agreed. "A lot of products have moved away from air cargo, and won't be easy to bring back unless air cargo demonstrates its value."
However, low rates equal poor cargo revenue at airlines, and passenger carriers are unlikely to invest in boosting the value – perceived or otherwise – of air cargo.
The air cargo industry is currently focusing on speed, its USP, but which remains at up to six days' transit time. In such a fragmented industry, technology is one of the key drivers to improve this – which will require investment.
"We still need investment as we are very fragmented, but there are developments in technology to improve that, just look at the integrators," said Steven Polmans, head of cargo at Brussels Airport.
"As an industry we are not focused on quality, except in terms of yields and marketshare. We accept some cargo will fly and then we fight for marketshare, but as an industry we have no interest in quality. That's the game we have been playing for too long."
With rates at an all-time low, investment in quality is likely to be even further off.
Marcel Fujicke, head of air products at Kuehne + Nagel, noted: "We have some [airline] partners that are quite advanced – and some that aren't. Many are under the wing of the passenger side so there is no investment in cargo."
But Denis Ilin, executive president of AirBridgeCargo, argues that airlines do invest. "I invest in new technology: airplanes. And they are pretty expensive," he said.