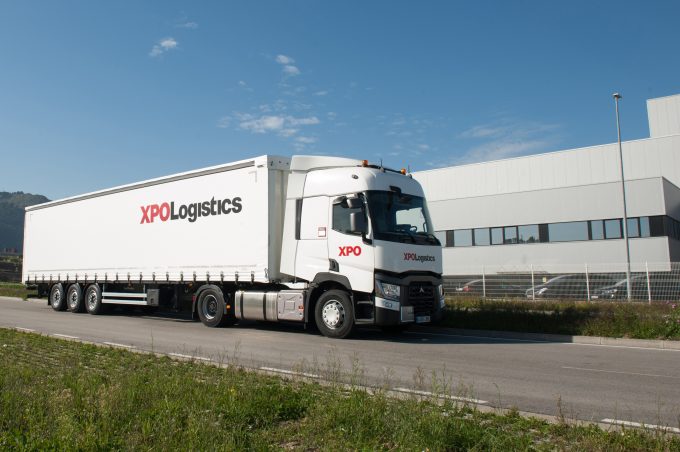 The first quarter of this year was a record in terms of revenue for XPO Logistics, which reported a $4.77bn turnover, propelled by its strong growth in its truck brokerage business.
This compared with revenues of $3.86bn for the first three months of last year. Adjusted ebitda for Q1 this year grew to $443m from $333m a year ago.
The company's transport division, which includes truck brokerage, full-truckload and less-than-truckload (LTL) operations, reported Q1 revenues of $2.99bn, against $2.46bn for the same period in 2020, while adjusted ebitda for the segment was $343m, compared with $253m last year, due "to higher profitability in truck brokerage and LTL".
Truck brokerage revenue increased 83%, year on year, to $589m for the first quarter, a business Brad Jacobs, chairman and CEO, said was "continuing to outperform the market, powered by the growth of our XPO Connect digital platform".
He added: "In North American LTL, we improved our first-quarter adjusted operating ratio, excluding real estate sales, by 220 basis points. year over year, to 84.3%. Our LTL business has strong momentum; our technology is expanding margin and the recovery in the industrial economy is stimulating demand for our services."
The Logistics division, expected to be spun-off from XPO in the second half of this year and renamed GXO Logistics, reported Q1 revenue of $1.82bn, compared with $1.44bn for Q1 20, which it said was largely due to "13% organic revenue growth, the acquisition of contract logistics operations in the UK and Ireland and a benefit from foreign currency conversion".
"The record first quarter logistics revenue was propelled by the 'big three' logistics tailwinds – e-commerce, outsourcing and warehouse automation," said Mr Jacobs, noting an adjusted ebitda of $155m for the quarter, compared with $121m for the same period in 2020.
"We've won a tremendous amount of logistics business in the first four months of this year, including a $1.8bn contract with a longstanding customer that extends and expands our relationship through 2032. This is the largest contract in our company's history," he added.
The company upped its full-year adjusted ebitda guidance to $1.82bn-$1.87bn.