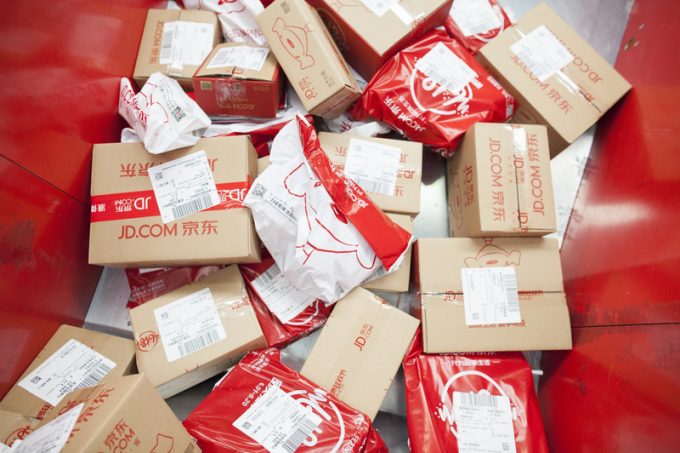 Newly listed on the Hong Kong Stock Exchange, JD Logistics has launched a self-operated charter flight between Shenzhen and Bangkok.
The e-commerce logistics giant said the flight would be its first in the Asia Pacific region, running three times a week and catering for SMEs in China and Thailand, with 48-hour deliveries.
Stard Huang, head of JD's international logistics business, said: "Cross-border e-commerce between the two countries has huge potential for expansion, and this is just the first step.
Bilateral trade between China and Thailand stood at $80bn last year, up 0.2% year on year. JD said Chinese exports would mainly include daily necessities, small household appliances, consumer electronics and other e-commerce goods; while exports from Thailand would consist of fresh produce and industrial products such as auto parts.
Coming fresh off the back of a $3.1bn IPO in Hong Kong last week, JD has ammunition for additional freighter routes, perhaps following in the footsteps of rival Cainiao.
That Alibaba logistics unit recently struck a deal with Hong Kong Air Cargo for South-east Asian e-commerce shipments, and plans to add 3,000 more charter flights to its network.
At JD's post-IPO press conference in Hong Kong, CEO Rui Yu said the company would build its global logistics network, infrastructure and supply chain solutions to "better serve cross-border sellers to China, mainly from North America and Europe, and explore new markets in line with Chinese brands' globalisation destinations, such as South-east Asia, South America and other regions."
Furthermore, Mr Yu is eyeing "some business breakthroughs in cargo flights in the foreseeable future."
JD Logistics launched over a decade ago, handling in-house e-com shipments for parent company JD.com. Since then, the company has diversified to serve external clients, which now account for 47% of business revenue. Mr Yu said external clients would continue to grow "at a fast rate" this year, and the company would continue to diversify its services.
"Changing business models and technologies, such as social and live-streaming e-commerce, will bring serious implications to supply chains," he said. "We continuously iterate our supply chain services, dive deep into supply chain processes and study timely feedback, so that we can help our clients to shorten their distance to customers, and create more sales opportunities with less inventory."