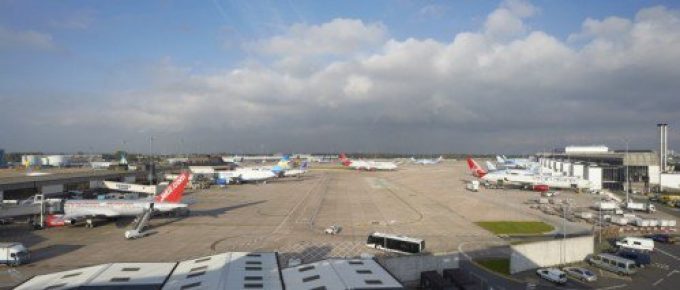 December's air freight results have been flying in, and it seems most operators closed the year as they opened it – strongly.
In the UK, Heathrow, Manchester Airports Group (MAG) and IAG all posted year-on-year upturns.
The strong performances will be particularly welcome news, considering the strength of December 2016 and concerns that that year's boom was set to bust.
MAG's Manchester and East Midlands airports posted the strongest full-year growth figures, up 8% (122,358 tonnes) and 8.6% (353,017 tonnes) respectively.
London Stansted also reported healthy full-year volumes of 261,243 tonnes, although this equated to slightly less impressive year-on-year growth of 2.8%.
In a year when the furore surrounding whether or not it would get its new runway was (perhaps) answered, Heathrow also posted a strong cargo outing.
The UK's leading air gateway reported double-digit cargo growth of 10.2%, with volumes just shy of 1.7m tonnes for the 12 months to December.
In a statement, it said East Asia, Europe, and the US were its biggest markets, going on to label itself one of the "fastest-growing major" European cargo hubs. December figures remained strong, despite concerns of a slowing market, as volumes hit 143,000 tonnes, up 7.3% compared with 2016.
IAG, too, kept things flying with full-year revenue tonne km (RTK) exceeding 5.7m, up 5.6%. For the final month, however, growth was more muted – up by a marginal 0.8% to 484,000 RTK.
Spearheading the strong performance was again flag-carrier British Airways, which saw 6.3% full-year growth – responsible for some 4.5m RTK. Although, with full-year volumes up 22% (albeit to a modest 155,000 RTK) and figures in December climbing 16.7%, Aer Lingus dominated the group's growth trajectory.
Iberia, though, went out with a whimper as December numbers dropped 3.9% on 2016 – thankfully a stronger year overall prevented full-year volumes going into decline.
Across the Channel, Air France-KLM's picture was up, but somewhat more muted than the UK's performance. As a network, full-year figures increased 1.8% to 8.595m RTK, while December volumes were up 2.8% to 756,000 RTK.
It was KLM that took the lion's share, with full-year figures of 4.84m RTK – which actually represented a marginal decline. Fortunately, the Dutch carrier's December figures were rosier, up 3.1% to 418,000 RTK.
Air France's RTK, at 3.7m, may have been lower, but volumes more than made up for this, rising 5.1% for the full year, and up 2.6% in December.
Germany's Lufthansa Cargo also had something to be happy about: RTK grew 7.4% in 2017 to 10.8m, with December's up 5.8%.
This came despite a particularly weak European market for the carrier, which reported an annual dip of 1%, and a monthly decline for December of 6.5% to 30,000 RTK.
But the Americas, Asia-Pacific, and Middle East and African markets more than made up for this, with all three exceeding 7% growth year-on-year in RTK.
Meanwhile, Danish air gateway Billund said it saw "records tumble" as cargo volumes hit 73,000 tonnes, up 9% year-on-year.
In the US, Delta Air Lines released quarterly figures for the three months ending December, indicating a 14% year-on-year increase in cargo revenues. While this may only be $200m (approximately 2% of the carrier's total $10bn income) it indicates that cargo developments at the carrier are proving their worth.
Furthermore, figures released by the carrier show cargo revenue of $729m for the 12 months ending December, up 9% on 2016.