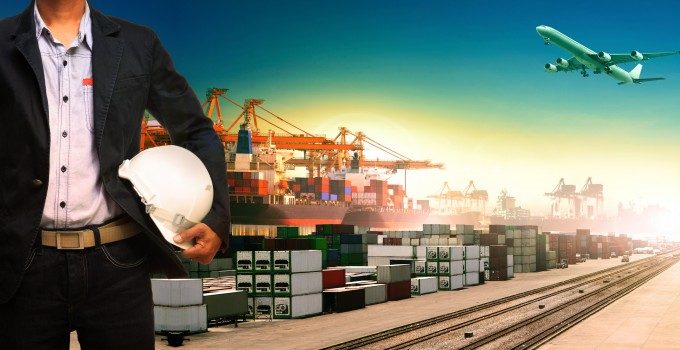 Poland's Port of Gdansk Authority is to tender for a new container and general cargo deepwater port able to accommodate the biggest ships in the world.
Port of Gdansk president Dorota Raben told The Loadstar tenders on a build, operate, manage concession basis would be invited from companies at the end of next year to develop the Outer Port Construction project.
Ms Raben said the project would, ultimately, ensure the continued development of cargo handling capacity at Gdansk and reinforce its importance as the largest container hub on the Baltic.
She said the port of Gdansk would handle a record 35m tonnes of cargo this year – 3m tonnes more than in 2014 – and that it was the authority's duty to have a strategic plan for the continued growth in trade predicted from Poland's booming economy.
The president said there had already been "significant" interest from Chinese investors in the concept of a new mega-port in the Gulf of Gdansk, which she argued would transform it into a major fifth-generation port and a logistics hub for not only Poland, but all of Eastern Europe.
The Polish government is investing considerable sums of its own, as well as EU grants, on improving the country's road and rail network, while Port of Gdansk, together with the city municipality, is busy modernising and expanding the road and rail network in the outer port.
Indeed, Poland has witnessed a staggering addition of 2,400 km of motorways and express roads in the past 15 years, especially since the country joined the EU in 2004.
In addition, much of the bureaucracy relating to customs clearance at Poland's ports, inherited from the pre-1989 era when it was part of the Soviet bloc, had been removed, said Ms Raben. Shippers with AEO status could normally expect customs clearance within 24 hours, she claimed.
She added that there were also regular exchanges of data between Polish and Chinese customs authorities.
Ms Raben told The Loadstar that the decision to tender for a new port would not in any way detract from the development at DCT Gdansk on the opposite side of the city.
The Macquarie-owned facility is set to open a second container terminal in the latter part of 2016 to boost its annual handling capacity to 3-4m teu and, importantly, enable it to handle two ultra-large container vessels at the same time.
DCT Gdansk has seen a 10% dip in throughput this year, to around 1.1m teu, due to the Russian economic crisis, but nevertheless in the past 12 months has secured weekly calls from both the 2M and G6 alliances, as well as additional business from partners in the O3 alliance.
Ms Raben said a second container terminal was "essential" for DCT's business growth, and that the new outer port was equally necessary if Poland was to remain at the top of the list for manufacturers and entrepreneurs looking for new investment opportunities.