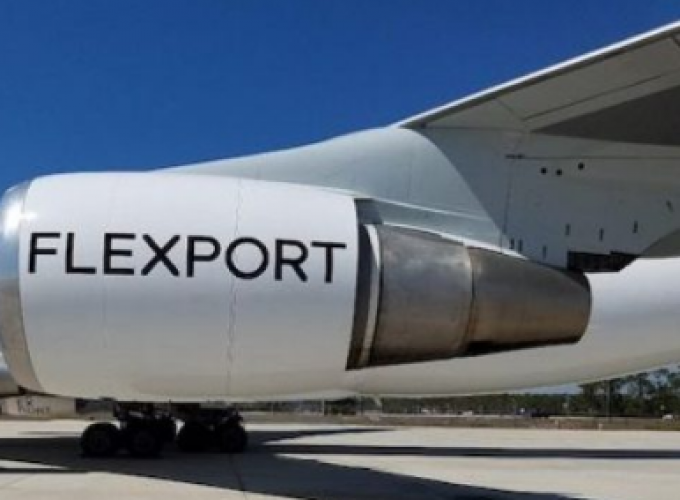 The prospect of sustained capacity shortages, as bellyhold capacity recovers slower than anticipated, is prompting forwarders to sign freighter deals.
At the beginning of the year, Flexport replaced a dedicated freighter agreement with block space deals with several carriers; now, a dedicated cargo flight is a possibility again.
"We're considering any path that allows for sufficient capacity," said Neel Jones Shah, global head of airfreight.
"Reduced passenger traffic means Flexport will have to double-down on its bulk space agreement (BSA) strategy and traditional mix of BSA vs soft block vs spot market procurement.
"In late 2019, as trade tensions prompted many brands to diversify their manufacturing, Flexport invested heavily in its BSA strategy to offer more capacity between more origins and destinations and on a more frequent basis to meet the needs of our clients," he explained.
"We'll continue with that approach, but are seeking new sources of capacity and broadening our number of strategic relationships.
"Flexport has always had a healthy mix of freighter and belly capacity at our disposal, but due to the current crisis, freighter-only providers will need to take precedence."
And German forwarder Dachser has signed-up two freighter operations to secure sufficient lift for its clients. In late July, it started a transatlantic weekly 747-400F run between Frankfurt and Chicago and a Frankfurt-Hong Kong freighter service began this month to supplement its charter network.
"We're seeing the Asian market pick up pace again and the rate level is rising, so there is less capacity available on the market," said Timo Stroh, head of global air freight.
DB Schenker announced a whole slew of freighter connections on 9 September. Its new Global Flight Operations Programme uses exclusive charters for four weekly connections between Frankfurt and China, while the North Atlantic is covered by two weekly freighters to Chicago and one to Atlanta. Dubai and India are linked to the transatlantic connections through a weekly service.
"As the Covid-19 pandemic is not yet under control worldwide, we expect passenger flights and load capacities will not normalise within the next 12 months," expxlained Roland Dressler, executive vice-president airfreight.
And while they are strengthening their grip on airfreight capacity, forwarders keep looking for less-pricey alternatives. Shipping lines have unveiled a number of expedited transpacific offerings that have been met with lively resonance in the market.
Flexport's Mr Jones Shah said: "Client demand for premium ocean products has grown substantially. From Q4 19 to Q2 20, premium ocean products have grown from 1.5% to 7% of Flexport's overall TPEB volume. Specifically looking at the shift in demand from air to ocean services, it's a natural progression as Covid-19 eliminated global air capacity seemingly overnight, while consumer demand grew."
Meanwhile, DHL Global Forwarding kicked off this week with the announcement of an agreement that fields a 747-400 freighter on a run connecting three continents. The aircraft, which DHL contracted through its StarBroker division, flies twice a week from Chongqing to Amsterdam and on to Chicago, returning to the Chinese origin point via Seoul.
This new operation was designed chiefly with the healthcare sector in mind, DHL said.