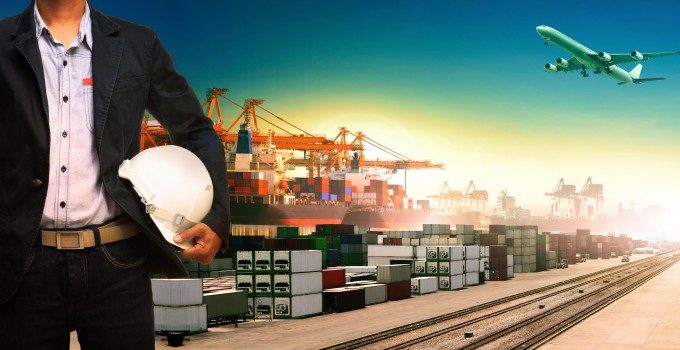 The air cargo community, led by airports, are taking matters into their own hands to encourage greater use of the mode by pharma shippers.
Yesterday, Miami airport became the second globally, and the first in the Americas, to announce an airport community partnership for CEIV pharma certification. In a noisy press event at Air and Sea Cargo Americas in Miami, the airport noted huge growth in its pharma business and its plans to become a leading global pharma hub.
The state of Florida sponsored the certification, hoping to catch a share of the $300bn pharma market. The airport last year saw $3.3bn-worth of pharma pass through the airport – 80% growth since 2010.
The pharmaceuticals business in Latin America is growing, with new markets developing, in particular in Colombia.
"Cargo was flat globally in 2014, and we grew," said Emilio Gonzalez, CEO of Miami-Dade Aviation Department. "I think we'll do just fine this year but we have to move beyond flowers and fish. We have identified the pharma business, and we are turning into the perfect transhipment centre."
Steven Polmans, cargo head at Brussels Airport, the first to be community-certified, urged more airports to become CEIV certified.
"We didn't do it for competitive advantage. We want to grow the whole pie," he said, speaking on the sidelines of the event.
"We see that shippers are getting more involved in the logistics supply chain, including which airline or airport to choose. We want pharma shippers to see that we have a high-quality service for pharmaceuticals  to the benefit of the whole air cargo industry."
Global Distribution Practice certification varies around the world and is mostly intended for warehousing and storage, while CEIV, which is IATA-validated, is a standardised programme, focused specifically on air cargo logistics.
"GDP is only legislation for  basic requirements. It doesn't audit the pharmaceutical chain. CEIV has everything GDP requires, but so much more."
While the necessary training and infrastructure can be costly – making it uneconomic for airports with naturally small pharma flows – those with existing flows and training programmes would find it better value. Re-tests are required every three years.
More CEIV companies are expected to be announced in coming months.
"It started slowly but more large companies are coming on board, and it's picking up speed. Pharma shippers are pleased with it and it will grow the whole air cargo pie," added Mr Polmans.
He said cargo volumes at Brussels had shot up since it became certified. "Shippers were tired of air cargo – there was too much mishandling."
One pharma shipper had found that 63% of its shipments had seen a temperature variation over the summer months."That's just gambling," said Mr Polmans.
IATA's regional vice president Americas said that pharma shipment damages amounted to $12bn last year.
"This is unacceptable for a $300bn market. CEIV improves the quality and reduces the losses from mishandled goods."
Mr Polmans added: "We are a very fragmented industry and that's part of the reason we are not making sufficient progress. I want to be an airport, and a person, that's acting for the benefit of air cargo. I don't want to be commenting from the stadium – I want to be the coach, and have some influence over the game."