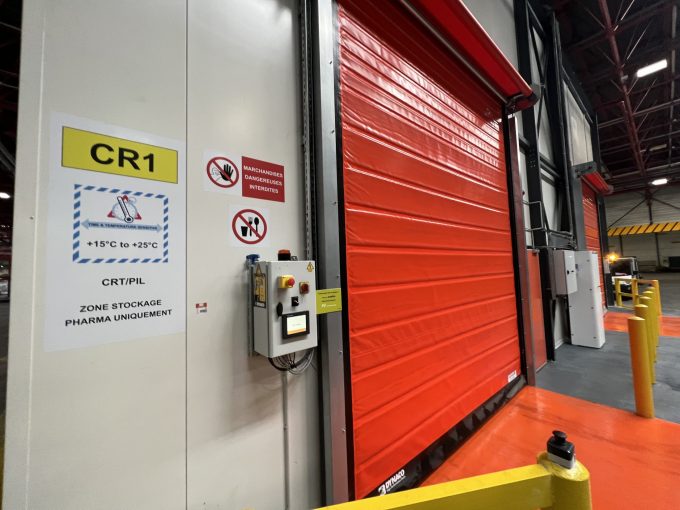 As a leading provider of air cargo services for the pharmaceutical industry, Air France KLM Martinair Cargo (AFKLMP Cargo) is fully aware of the unique and complex challenges faced by the pharmaceutical industry and we are committed to providing reliable solutions. We understand the importance of getting life-saving drugs to patients quickly and efficiently, striving to deliver the solutions that our customers need to succeed.
One of the biggest challenges in the pharmaceutical industry is maintaining the integrity of temperature-sensitive products throughout the journey. AFKLMP Cargo has therefore developed an end-to-end cool chain solution that ensures its customers' products are kept at the correct temperature at all times. It offers more than 20,000 m³ of cool-room capacity across its hubs, which will be further expanded in 2023 to accommodate on-going growth.
New Pharma cool rooms opened at Paris Charles de Gaulle hub
On 8 February, two new Cool Rooms were opened for Pharma 15-25°C at AFKLMP's Paris Charles de Gaulle hub. Total capacity of these is 128 EUR pallets, besides dedicated oversize shipment capabilities, spread over a floor size of 160m². Next to these CRT cool cells, a dedicated 2-8°C Pharma cool cell was opened.
The opening of these three Pharma dedicated cool rooms at Charles de Gaulle airport is a next major milestone for AFKLMP's Pharma service and a testament to its commitment to providing the best possible service for delicate Pharma shipments. These state-of-the-art facilities are designed and certified to meet the stringent requirements of the Pharmaceutical industry.
In March 2022, the airlines' Paris and Amsterdam warehouses, as well as their respective airline operations, were IATA CEIV Pharma certified for the third consecutive time. This is in recognition of the handling of its customers' product with utmost care, meeting all quality and safety standards.
Another challenge pharmaceutical companies face is navigating the complex regulations and compliance requirements of the industry. AFKLMP's team of experts understands the importance of ensuring that these shipments reach their destination on time and in the same condition as when received by them. Its Pharma Strategy Team and Product Engineers centrally steer development and strategy for AFKLMP's Pharma product, and both hubs are assured of cool-chain expertise by way of GDP Compliance Managers and Pharma Product Experts, who are fully CEIV-certified. On top of this, Account Managers and Customer Service representatives are fully up to date on the latest developments in products and industry.
Finally, real-time tracking and visibility are crucial for pharmaceutical companies. That's why AFKLMP's customer portal myCargo provides instant access to customer Pharma bookings, allowing them to track their shipment in real-time and make changes when needed. This ensures that they always have real-time visibility and control over their shipments. Moreover, AFKLMP is adding specific capabilities for the Pharma industry, including online booking of Dry Ice shipments and Active containers.
Air France KLM Martinair Cargo is dedicated to providing the highest level of service and support to its customers. Experienced and dedicated staff are available to answer any questions and provide the guidance and expertise customers need to succeed.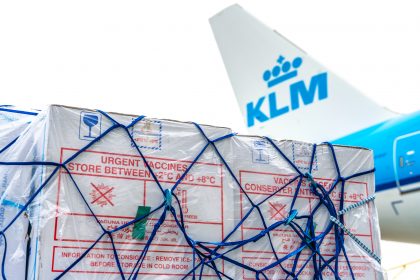 In today's competitive environment, the ability to deliver solutions that meet the specific needs of the pharmaceutical industry is more important than ever. If you're looking for a logistics partner to help you navigate the complexities of the pharmaceutical industry and address any challenges, you'll find what you need at AFKLMP Cargo.
Contact us today to learn how we can help you achieve your business goals.
Air France KLM Martinair Cargo – Here to Connect