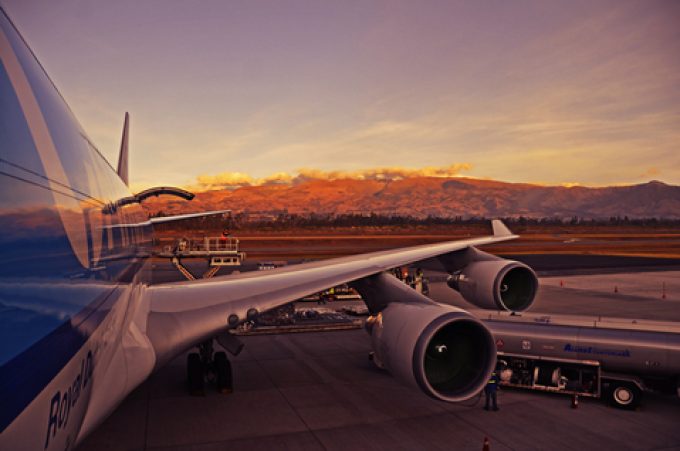 US airfreight wholesaler Solent Freight Services is launching flights between Quito (UIO) and Miami this week, with a twice-a-week service for a year.
The flights, on a 747-400F, will depart on Wednesdays and Saturdays in response to demand for perishables.
"This is the first new service between UIO and MIA in many years," said Gonzalo Mogollon, president of Solent Air in Latin America.
"We are launching flights due to demand in the floral, fresh cut flowers, fruits and perishables commodity industry," he added.
The flights are being launched with Trans-Caribbean Cargo, a Miami-based charter company, using a SkyLease aircraft.
While there are some air freight services between Ecuador and Miami, there has been "no new capacity in years" said Simon Milne, Solent's CEO. "Everyone in South America has been suffering due to a lack of capacity and very high rates, with aircraft being pulled for higher-revenue routes, such as Asia-US or intra-US."
Rates, meanwhile, have begun to stabilise.
"Rates have been by comparison historically high in the past 18 months, as the rest of the world has experienced, compared with pre-pandemic rates when perishables had historically low rates. But rates seem to be stabilising somewhat, due to capacity demand tapering off slightly," said Mr Milne.
He added that Ecuador's 18 days of strikes last month had hurt exporters. Ecuador is also a large supplier of perishables to Russia and Eastern Europe – flowers are still moving to Russia, but demand from Eastern Europe has fallen.
However, capacity is starting to stabilise and return, he said.
"It may end up being too much capacity, for example in the southern cone. Santiago de Chile is an example with current overcapacity, with 11 weekly Atlas flights, six flights with Ethiopian, DHL has five flights and LATAM has multiple daily freighters, as well as Avianca freighters.
"But we hope Ecuador, with this new flight, will be in a balanced position," he said.