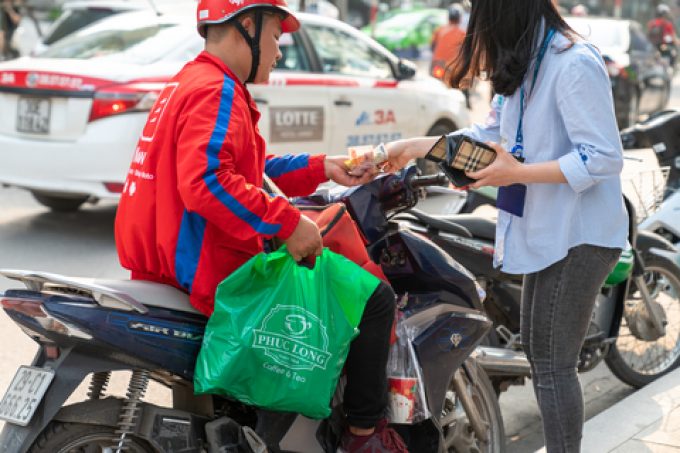 South-east Asia's e-commerce logistics players are experiencing "huge" demand amid the coronavirus pandemic, while lockdowns present new operational challenges for last-mile supply chains.
According to Khanh Nguyen, Vietnam chief operating officer of last-mile logistics startup Ninja Van, online sales growth has been strongest in Singapore and Malaysia.
"Both countries are heavily dependent on goods from China," he said, during a webinar by Vietnam Supply Chain this week. "So, when the outbreak started in China, there was a supply shock and volumes slowed down a lot."
However, the situation soon reversed, with China reopening and countries across South-east Asia going into varying levels of lockdown.
"Consumers had to stay at home, and they're buying more," said Mr Nguyen. "In Singapore and Malaysia, volumes have been growing like crazy – by two or three times within a very short time."
Singapore is Ninja Van's home base, but the company also operates in Malaysia, the Philippines, Indonesia, Thailand, and Vietnam, serving large e-commerce platforms such as Lazada and Shopee. This month the start-up raised US$279m, bringing its total funding to around $400m.
But despite the cash injection, the explosion of demand has brought the company some challenges for last-mile deliveries.
For example, Ninja Van CEO Lai Chang Wen said, driver productivity had taken a hit due to social distancing measures, and there is an increase in average cargo size and weight.
"We used to have a mix of fashion and dry goods," said Mr Lai, "but now that mix has shifted. There's a lot more heavy equipment and cartons of water, instead of dresses in a small pack. The mix changed so quickly it was hard to react."
In Vietnam, there was a separate set of logistical challenges, as lockdown was interpreted differently across its many provinces.
The rules in the northern port city of Hai Phong, for example, were particularly stringent, with many trucks barred from moving in or out. This forced Ninja Van to tranship cargo at the border, or to deliver to a neighbouring province, where a motorbike could complete the last leg, such vehicles being allowed through.
"We planned three scenarios to keep operations going," said Mr Nguyen. "Warehousing and sorting centres are the heart of our business – if they are shutdown our whole business is shutdown – so the team had to look for smaller warehouses outside the big cities for backup options."
Another offshoot of the pandemic was a near-overnight surge in buying groceries online, said Mr Nguyen.
"Previously, Lazada and Grab didn't have a lot of focus on fresh food or grocery delivery, but this quickly changed. Now, for Lazada Malaysia, for example, fresh groceries are in the top three best sellers."
He also pointed out that many local shops, forced to close their doors, had moved their business online.
"Consumers may keep online shopping habits in place, because it's a more convenient way of buying," Mr Nguyen added.