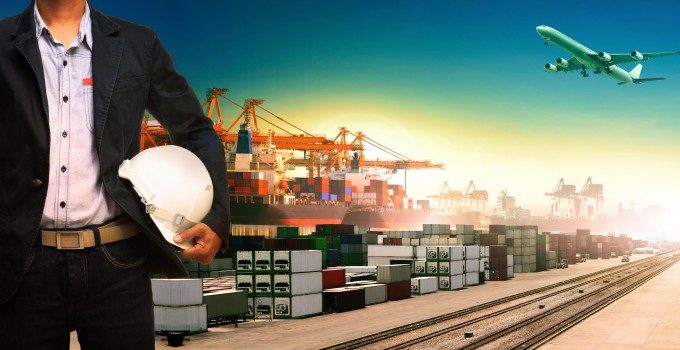 A major shift taking place in the airfreight industry is becoming clearer through contracts at airlines such as Southern Air, the US CMI carrier.
As rivals Evergreen and World recently announced their departures from the industry in the wake of shrinking military work, Southern, which has also experienced Chapter 11 proceedings, is switching its focus – towards integrator business.
Whether it is ACMI flying or bellyspace-buying, the integrators appear to be becoming increasingly reliant on scheduled airlines and wet lessors as their delivery business continues to grow.
"The express carriers use both indigenous aircraft and, for less urgent shipments, the prolific underbellies of passenger carriers," noted Fred Smith, chairman of FedEx, at the recent World Cargo Symposium in Los Angeles.
"Underbellies will be increasingly attractive for the smaller shipments. We often use the underbellies of partner carriers that provide FedEx door-to-door deliveries one or two days later for more price-sensitive Economy Express shipments."
Many carriers contacted by The Loadstar confirmed that the integrators were now key customers.
"The integrators' share is higher in freight tonne kilometres," said IATA chief economist Brian Pearce at WCS. "The major integrators are taking an increasing share of the business."
One major shipper of hi-tech products, who preferred not to be named, said integrators now accounted for abut 40% of the transport spend. "It's door-to-door and can be a better deal than through the forwarders – you can sometimes get a really good deal."
But all this business requires capacity – and there is plenty. In January, Southern Air extended its contract for four 777s on CMI with DHL Express to 10 years. They are dry leased to DHL by Southern's owner Oak Hill Capital.
"It's very positive," Dan McHugh, CEO of Southern, told The Loadstar. "In the aviation business, certainty is useful."
The carrier also signed a deal last month with DHL Express for five 737-400Fs, delivering in the next three months, to service the US, Latin America and the Caribbean.
"DHL looks long-term," added Mr McHugh. "I feel like we've bet on the right horse. In aviation, it's where the margin is.
"If you look at carriers like Cathay, Lufthansa, Singapore Airlines, you'll see a tremendous amount loaded for DHL. It's a huge part of the demand chain.
"The international supply chain is going to remain healthy – 70% of shopping is online and a good percentage of that is international. But you've got to be a low-cost player to be successful in this business."
A spokesman for TNT Express acknowledged that it also had an appetite for airline capacity.
"Outside Europe, we have, and we explore, partnerships with other airline carriers to improve overall fleet utilisation and unit cost for TNT Express.
"We operate some long-haul flights between Liege and Asia  – for example, to Hong Kong via Dubai and between Liege and New York – but we haven't invested in a large long-haul fleet. These partnerships allow us to provide short lead times at a cost-effective price."
The express business has stepped in at just the right time for Southern. Although it continues to fly one 747-400 for the US forces, and claims to be in discussions about more military contracts, the fate of other carriers shows how quickly that market is declining.
"There is still a market," said Mr McHugh, "but not one you'd build a future around. We are very confident in our future without military work."
While Southern also does commercial charters for TransCargo, DHL appears to be its only other customer.
While Mr McHugh (pictured) revealed that he would like more 777Fs in the fleet, and could acquire more 747-400Fs now that their value had lowered significantly, getting new business from outside the express market was harder.
"There's a huge drop in asset values and the market price for -400s – but it's not easy to place them because of the inefficiencies.
"There is no more speculative 747-400 business. There will be other ACMI opportunities, of course, but there are more question marks over the 747 than there are over the 777. Even the 747-8F, which is more modern and efficient, has four engines."
With the integrators' share of the market growing, it won't just be those airlines they part-own (such as Aerologic, Polar and Air Hong Kong) which will profit. There's surely an opportunity for other freighter operators and belly owners too.