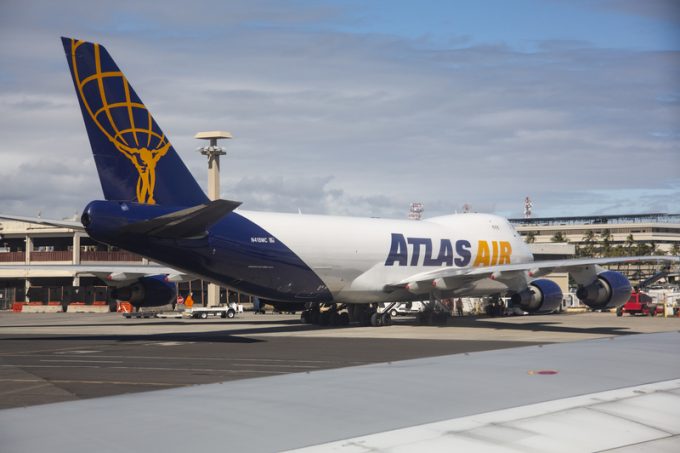 Atlas Air is facing increased scrutiny of its safety processes, following a damning report into FAA oversight.
Last month, the US Senate's Commerce Committee released its findings from a 20-month investigation into the FAA, triggered by the 737 Max crashes. Partly based on disclosures from more than 50 FAA whistleblowers, it focuses on the 737 Max, Southwest Airlines, flight standards in Hawaii and Atlas Air.
And the findings are "troubling", according to Senator Roger Wicker, committee chair.
"The report details a number of significant examples of lapses in aviation safety oversight and failed leadership in the FAA," he said.
"It is clear that the agency requires consistent oversight to ensure its work to protect the flying public is executed fully and correctly."
Atlas Air Worldwide (AAWW) was one of just two airlines featured in the report. One whistleblowing inspector stated that the findings for each FAA evaluation of the three AAWW carriers, Atlas, Polar and Southern, were "the worst he had ever seen for any certificate holder".
One of the main criticisms of the FAA's oversight of Atlas was that it only assigned one principal operations inspector (POI), despite there being three separate operators. A new POI, appointed in 2017, "became aware of this and other deficiencies related to training and certifications. He repeatedly raised his concerns to [FAA] management", notes the report.
A spokesperson for Atlas Air Worldwide Holdings explained: "This organisational structure [of one POI] was thoroughly reviewed and approved by the FAA in 2011. We've been operating safely and with full transparency under this structure for over nine years without any issue.  In fact, in a prior Certificate Holder Evaluation Process (CHEP) inspection in 2014, no concerns of this structure were raised."
She added: "This decision is made solely by the FAA…  In this case, and because Atlas and Polar have virtually identical processes and procedures and operate through a single pilot workforce, more than one POI would be unnecessary. With regard to Southern Air, this is temporary as Southern Air is in the process of being merged with Atlas Air.
"It is important to note that there are no gaps or deficiencies in training or oversight in this structure."
Possibly the most damning part of the report concerning Atlas was that the inspector noted a lack of FAA management support "to ensure operator compliance, and that when he pushed back on the operator he was circumvented by his management and told he was not a team player".
He was told by the FAA to treat the operator "as a customer", and "use discretion in compliance actions to help them be successful".
Some nine months after Atlas's Trinity Bay crash in which three people died, with the probable cause cited as an "inappropriate response by the first officer",  Atlas complained that its FAA inspector was unprofessional, did not communicate with the company, and was derelict in his oversight duties.
The inspector, meanwhile, said he was not "willing to budge on compliance requirements".
Nevertheless, the FAA reprimanded the inspector and reassigned him to Air Transport International.
The AAWW spokesperson said: "Atlas's complaints about the inspector are documented in the report and are solely related to his non-responsiveness and limited availability, and not related to his views of our organisational structure. Atlas never complained or took issue with the POI's questioning of our organisational structure, as this was fully approved by the FAA."
The three Atlas airlines have had a string of aircraft incidents in recent years, with nine recorded by the Aviation Herald in 2020, or 7.7% of the fleet. This compares with 15 at FedEx, some 2% of its fleet, although the numbers do not take into account aircraft utilisation rates.
One AAWW pilot, who preferred not to be named, fearing recrimination by management, told The Loadstar there had been several "severe" incidents, pointing to a Southern Air 777 stall on departure in November at JFK.
"These aircraft are highly automated, so to stall a widebody jet is rare," he explained.
"We have had a fatal crash, now a stall on departure," he said, citing other incidents as well as a "punitive" attitude by management, which he claimed had "led to severe training deficiencies".
He said: "I would have thought after our February 2019 fatal crash that the negative training culture that management has created would have changed, but apparently not. It is time for a change in management."
But the spokesperson for AAWW said: "Our commitment to safety is the foundation of everything we do at Atlas Air Worldwide. We share this commitment with our dedicated crew of over 2,000 pilots, and the union that represents them – and, specifically, the union's safety representatives.
"We have a responsibility, along with the FAA, to ensure the safety of the nation's aviation system. We continue to work closely with the FAA on all safety and compliance matters in accordance with our safety management system. We constantly implement new procedures and protocols to improve safety. "
The spokesperson added that the airline was "disappointed that we were not contacted during the investigation, or prior to the release of the report, to provide factual context for the references made to Atlas Air and Polar".
The FAA said: "We are carefully reviewing the report from the Senate Committee on Commerce, Science and Transportation. The FAA is committed to continuous advancement of aviation safety and improving our organisation, processes and culture."
Atlas Air today ordered the final four 747-8Fs ever to be produced, which will deliver between May and October 2022.