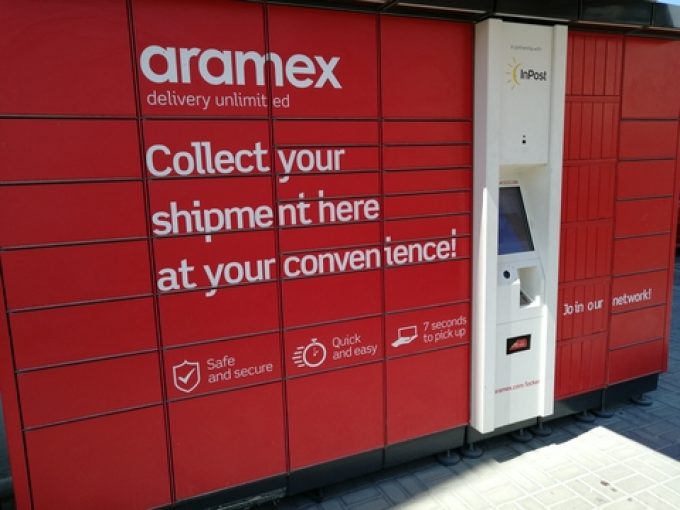 Aramex is to split its business in two: Aramex Express will focus on e-commerce and B2C; while Aramex Logistics will become the freight forwarding B2B arm.
The company said the new operating model would "enhance customer service levels and operating efficiencies, while capturing greater global market share".
Express, or B2C, accounts for some 70% of Aramex revenue, while logistics accounts for some 28%, and the new structure would help both divisions grow, said group CEO Othman Aljeda.
"We intend to continue to grow our express business by creating new tradelanes, domestically and internationally, and scaling up ground operations to cater for growing customer demands, while continuing to invest in technology and automation," he added.
And the logistics operation would "aggressively grow its footprint in our core markets and markets that will enable trade flow into the region".
Mr Aljeda said Aramex Logistics would invest in specialised warehouses, "to cater for high-potential verticals", as well as "scaling up infrastructure beyond main cities to provide extensive coverage".
"We see good growth opportunities in several sectors, one example being oil and gas, with the revival in global oil prices and trade activity."
Mr Aljeda added that logistics was "undergoing a fundamental shift" with the growth of e-commerce, together with supply chain disruption and digitalisation.
"We decided to focus on capturing growth opportunities by decoupling our core services.
"By creating Aramex Express and Aramex Logistics, we will have a more agile company, focused on capturing the right opportunities to grow and diversify our customer base, investing in and deploying the best and latest technologies, and operating at higher efficiency levels. The investments we are making in our business today will enable us to provide our customers with improved service levels, and our shareholder with long-term value."
In the first half of this year, Aramex saw revenue grow 23%, but profits fell 31% to AED111.5m ($30m), as it invested in technology, said the company.
According to Transport Intelligence (Ti), the Middle East and North African freight forwarding market had a tough 2020, with growth falling 9.9%, while air was down 14.5% and sea freight fell 3.6%. The region's economy declined by 5.2%. However, it is expected to recover, with air forecast to rise 8.3% this year, and sea up 3.7%.
E-commerce is expected to be one of the main drivers for growth in logistics. Ti's report on the global freight forwarding market points out that the major forwarders have a presence across various logistics sectors, including e-commerce.
"They leverage their other divisions with the aim of offering end-to-end supply chain solutions in an attempt to gain market share."
It added that: "Most e-retailing – and it is a good question, how much – is handled through national or regional logistics systems. Inventory is held increasingly locally."
Aramex Express, which includes international and domestic delivery, will serve the B2C customer base, including Shop & Ship, e-commerce, FMCG, SMEs and other customers needing "innovative last-mile solutions". Aramex has been a key player in e-commerce deliveries across the Middle East, with a strong presence in Saudi Arabia and the UAE.
Aramex Logistics, which includes air freight, sea freight, land freight and warehousing and distribution, will serve the B2B customer base across multiple industries including oil & gas, healthcare & pharmaceutical, aerospace and retail & fashion.
Each will have a chief operating officer: Alaa Saoudi, an Aramex veteran of some 23 years, will take on the Express division, following his role as global senior director of ground operations; and Mohammad Alkhas rejoins Aramex as COO, Logistics, after a five-year gap, in which he latterly held the role of managing partner, Global Logistics Solutions. He previously spent 19 years at Aramex, most recently as regional CEO for the GCC.
Aramex's corporate centre will offer support functions to both divisions. The company has also created a new regional structure, encompassing the Americas; Europe; Sub-Saharan Africa; the Middle East, North Africa and Turkey (MENAT); the GCC; South Asia and North Asia; and Oceania. Each region will be led by a regional VP and will have dedicated commercial and operations teams.
Each region will report to Andy Van der Velde, who has been appointed president. He was previously Aramex's regional CEO for GCC, Australia, New Zealand and Southern Africa.
Aramex has also appointed Dr Johannes Distler as chief strategy officer, a new role, to ensure the development and execution of Aramex's corporate strategy, as well as the group's international expansion and M&A agenda. Dr Distler joins from Roland Berger, where he was a partner in the firm's Dubai office.
Thomas Kipp, who was appointed Aramex Group COO in November 2020, is leaving the company "to pursue other interests".